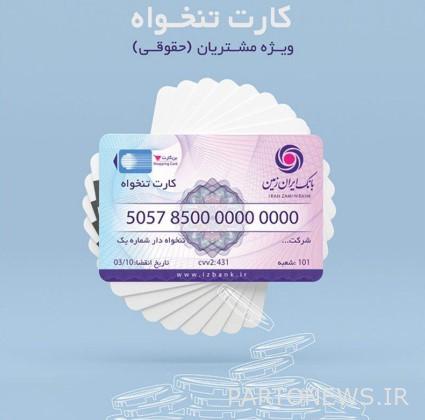 According to the report of the financial news, quoted by the public relations of Iran Zamin Bank, the special payment card for legal clients is a card; Prepaid in the nature of a debit card, which is provided to the company or organization and is issued only in the name and at the request of the organization with a validity of three years.
It should be noted that the holder of the Atalad card can make purchases from all store sales terminals and online shopping portals, as well as pay utility bills from all Shatab network member payment tools.
Click on the link below for more information about the special payment card services for legal entities.