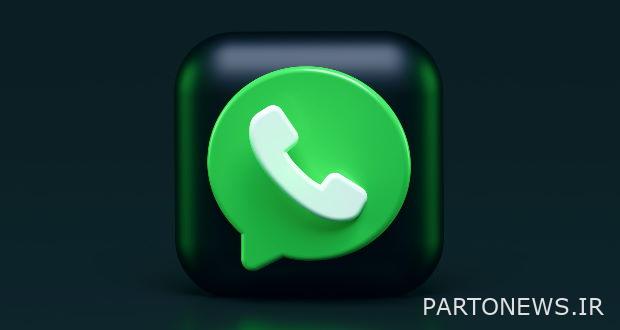 Posted by: Moin Karimi 10 ارديبهشت 1401 ساعت 12:34
WhatsApp Messenger is getting new features. One of them is to use a WhatsApp account on two phones, which is finally possible.
The developers of the WABetaInfo group have discovered information in the trial version of the WhatsApp application that is related to the ability for users to use a WhatsApp account on two or more phones.
Connect to a WhatsApp account with two phones
The image in the latest beta version of WhatsApp Messenger shows that the new "Register device as a companion" feature has been added to the "Associated devices" section. This means that one of the phones under your account is still used as the main device and you can connect your other phone to the account as a secondary or "mobile" device. To connect a phone as a mobile device, you need to run the WhatsApp application on it. Then when the QR code is displayed on it, scan it with your main phone. After that, you can view all messages, even encrypted messages, on both devices at the same time.
It is now possible to connect multiple devices to a WhatsApp account, but you can only use the computer as a second device and your Android or iPhone will still be your first device. A recently discovered feature is related to the Android version of WhatsApp, and it is not yet clear whether such a feature will come to the iOS platform and iPhones.
The WhatsApp development team has now added an exciting new feature to these messengers. There have been reports recently that some new features are available, and now one of them has appeared in the stable version of the app. We are talking about the possibility of increasing the number of participants in voice calls. Users can now make voice calls to up to 32 participants, a quadruple number limit. In addition, thanks to the newly designed user interface, making voice calls has become even easier than chatting.
WhatsApp is also reportedly developing a new plan for merchant accounts with the aim of providing additional features to subscribers. One of these features is the ability to connect 10 devices to one account. New features will be added to the WhatsApp Business app on Android and iOS soon.