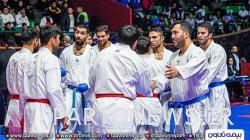 According to the financial news report, citing the public relations of Cooperative Insurance, the second week of the first round of the Karate Super League of the country's clubs will be held on Thursday this week at the Shahid Afrasiabi Hall in Tehran.
These matches will be covered live through sports network at 10-11.
It should be mentioned that the Bimah Cooperative team will be present in the Karate Super League with the presence of many champions of the national team.