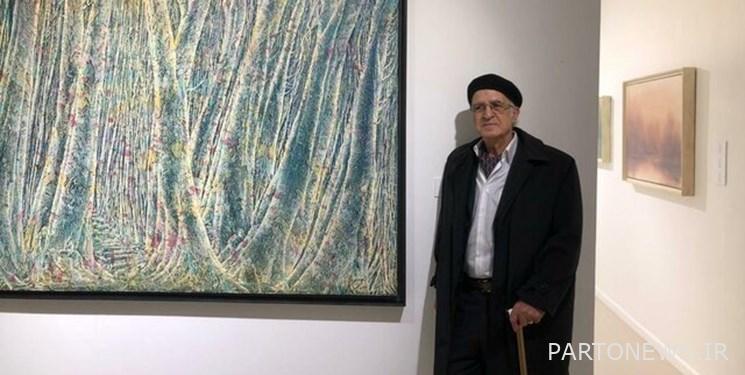 According to Fars news agency, Manouchehr Niazi explained about this: I have been painting for the love of people for more than seven decades, the basis of my works is the feeling and love that I get from people, and art lovers know that my works have been in all parts of the world all these years. It has been well received. In recent years, the price has increased in the auctions and fortunately, it is growing, but unfortunately, recently I noticed that some forgers and fraudsters are producing fake works of mine and in addition to forging my signature, they have also created a fake certificate.
This master painter states: I am very upset and heartbroken by this unbelievable incident, not only for myself and my art, but also for dear people, buyers, collectors and gallery owners who unknowingly pay money for a fake and fake work.
Manouchehr Niazi announced: Anyone who wants to buy Manouchehr Niazi's works should go to Mojdeh Gallery. Majdeh Gallery will design and issue a professional and coded certificate, and I will also be present in this gallery so that the original works reach the people. In 2013, Mojdeh Gallery had founded a new round of Manouchehr Niazi's activities in Iran with the publication of the book Khishesh Khyal.
Niazi added: Undoubtedly, I will take legal action from the competent authorities and file an official complaint against the fraudsters. This veteran artist, who was a friend and atelier of Sohrab Sepehri, said: "Unfortunately, I have heard that several other veteran artists are presenting many fake works in the art market. This is a serious alarm that can even damage the reputation of Iranian art at the international level. take risks It is clear that the Ministry of Culture and Islamic Guidance and all competent authorities should think of a solution for this issue. Strict punitive laws should be considered for fraudsters to stop this work, which is an obvious theft and harms the essence of Iranian art.
In the end, Manouchehr Niazi said: This protest is for the defense of the dear people and precious lovers of art, all the dear ones who buy works of art for investment or for their heart and should not lose money due to the theft of counterfeiters and fraudsters and their money on fake works. to go
end of message/
You can edit this article

Suggest this article for the first page