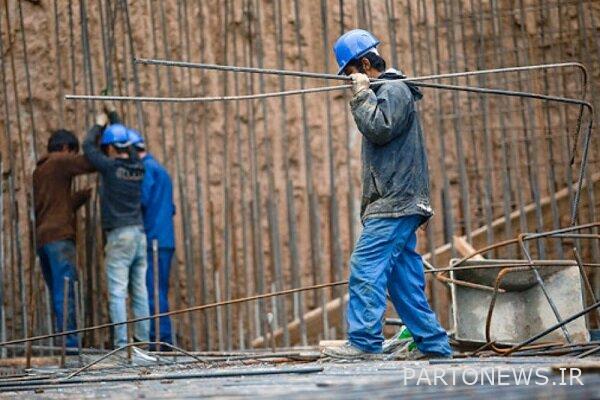 According to the Mehr correspondent, Mohsen Molavi stated at a meeting of the province's labor and employers' organizations with the representative of the Supreme Leader in Chaharmahal and Bakhtiari on Tuesday noon that 98,000 workers have social security insurance: "Many workers in the province are not covered by insurance." It is hoped that a part of this group can be insured next year.
He stated that the percentage of workers active in industry, services and agriculture are 47%, 40% and 13%, respectively, and continued: "Workers have a significant role in fulfilling the slogan of the year."
The General Director of Chaharmahal and Bakhtiari Cooperative, Labor and Social Welfare called the workers the executive arms of fulfilling the slogan of the year and said: The establishment of knowledge-based cooperatives is one of the most important programs in the province that can benefit elites and academics in this field.
Rumi stated that the facilities of sustainable rural and nomadic employment are being absorbed with the least deviation, stating: 186 billion tomans of credit has been allocated to the province in order to pay the facilities of sustainable rural and nomadic employment.
He continued: At present, 1,591 people are employed in the home sector زایی is paid.
Director General of Cooperatives, Labor and Social Welfare Chaharmahal and Bakhtiari considered the reduction of labor accidents in the province as one of the necessities and said: inspections can check the condition of the work environment and ultimately ensure the health of workers.
Rumi stated: Currently, there are 3,115 cooperatives active in the province, of which more than 36,000 people from Chaharmahal and Bakhtiari are members of these cooperatives.
He referred to labor and employers' organizations in Chaharmahal and Bakhtiari and added: "There are 270 organizations in the province that defend the rights of workers and employers."