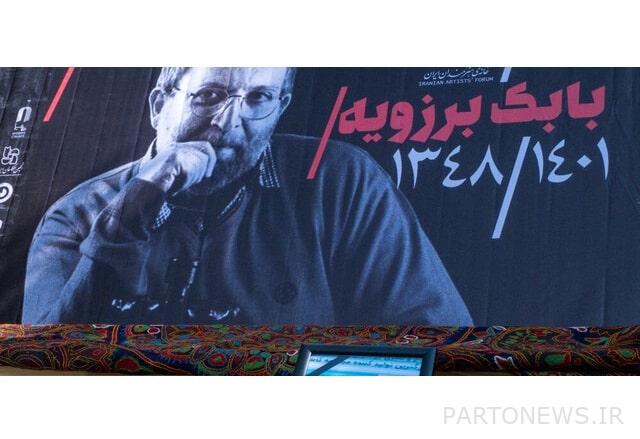 Marion Cotillard has confirmed her role as the Snow Queen in Lucille Hadzihalilovich's The Ice Tower.
Charso Press: According to Variety, Marion Cotillard After acting in the movie "Little Blue Girl" by Mona Achachi which premiered at Cannes, will collaborate with another female director and in the film Lucille Hadzihalilovich It plays under the title "Ice Tower".
The two had worked together in the movie "Innocence" in 2004.
This film is the first collaboration Hadzihalilovich And Muriel Merlin He will be the producer of "France" and "Truth". It is expected that following the movieear-splitting", which won the San Sebastián Jury Prize, "The Ice Tower" is the director's most ambitious film to date.
"Ice Tower" screenplay jointly by Jeff Cox And Hadzihalilovitch Written and its story in the decade 1970 It happens and the story Jean, portrays a teenage girl who runs away from an orphanage in a mountain village. He goes to Paris with big dreams and takes refuge in a warehouse that turns out to be the studio where the queen snowy It is filmed and used. The actress of this movie, Christina, is a 40-year-old woman who Jean in support takes And he has a dangerous and powerful influence on a young girl who sees herself in him.
Merlin The power dynamic between this seductive character and the teenage girl mirrors that of The Snow Queen, creating a mirrored atmosphere and bringing the fantasy element of a fairy tale to life, he said.
Merlin who is the producer of "Insult" of many works Doiri and made "truth". Hirokazu Kureda Bode said that Hadzihalilovich provided a storyboard for the film and worked with the set designer to create a "style aesthetic George Melissawill cooperate.
Filming is expected to begin early next year in France.
Hadzihalilovich The director has made 4 films in the last two decades with "Dahan Jean Pierre", which was screened in the Cannes Film Festival, began. His biggest success to date is "Evolution", which in 2015 won the Best Cinematography Award and the San Sebastian Special Jury Award.
Marion Cotillard 47 years old actor in the films of directors such as Steven SoderberghMichael MannWoody Allen, Jacques Odyar and brothers to have have been. He is for the roles different In the movies Blockbuster and independent fame and numerous awards, including an Oscar, an award golden globe And a film award BAFTA He received and was appointed to the rank of French Knight of Arts and Letters in 2010. By 2020, movies Cotillard They have sold more than 3.6 billion dollars at the global box office.