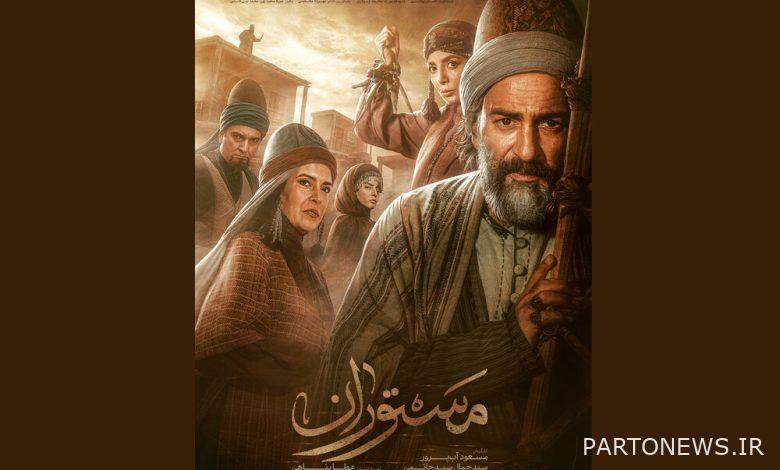 According to the Mehr news agency, quoting the public relations of the Ouj Media Arts Organization, on the eve of the broadcast of the series "MysteriousDirected by Massoud آب‌پرور And Seyed Jamal سیدحاتمی And producer Ata Panahi, the poster of this series was unveiled.
This 26-part series is a product Artistic organization The peak media that deals with ancient Iranian stories from Thursday 2 July At 22:15, it goes on the antenna of the One Sima network.
The poster of this collection was produced by the House of Designers of the Islamic Revolution and designed by Mohammad Taghipour.
Hamidreza Azarang, Nazanin Farahani, Roya میرعلمیBijan Banafshehkhah, Elham Jafarnejad, Issa Yousefipour, Rabia Oskooi, Safa Aghajani, Mazdak Rostami, Rasoul Naghavi, Hamed Mahmoudi, Yadollah Shadmani, Javad Ensafi, Ghorban Najafi, Mohammad AshkanfarHamid Reza MiningElahe Khademi, Abdolreza Nasari, Nasser Ali Pasha and Ali Dehkordi, among others They are actors In the first chapter «MysteriousThey are in front of the camera.
The list of main factors of this series is; Producer: Ata Panahi, Director: Massoud آب‌پرور And Seyed Jamal Seyed Hatami, authors: Mohammad حنیفFaezeh یارمحمدی And Yazdan Kazemi, Production Manager: Akbar Kazemi, Director of Photography: Moslem Tehrani, Sound Manager: میثم یاردیلوProgram Manager ریزی: Ali Judi, sound design and composition: Hossein قورچیانLight and color correction: Farbod Jalali, Composer: Ali Sina Rezania, Editing group: Hassan You are jealous And Emad Khodabakhsh, costume designer: Jaleh زکی Zadeh, Makeup Designer: Ehsan Ronasi, Stage Designer: Morteza Pour Heidari, Stage Secretary: Sahar Ghamkhar, First Assistant Director: Mohammad Reza Asli, Hamideh Moghadasi, Head of Visual Special Effects: Mohammad Baradaran, Procurement Manager: Mehdi شهربافPhotographers: Maryam Saeedpour and Mohammad Nabi خانیDirector behind the scenes: Ida آبپرورArt Book Editor: Sara Balbali, Media Consultant: Mehrdad Moazami, Public Relations: Behnam Tofighi, Project Manager: Badban Film and Serial Studio, Product: Ouj Media Arts Organization.