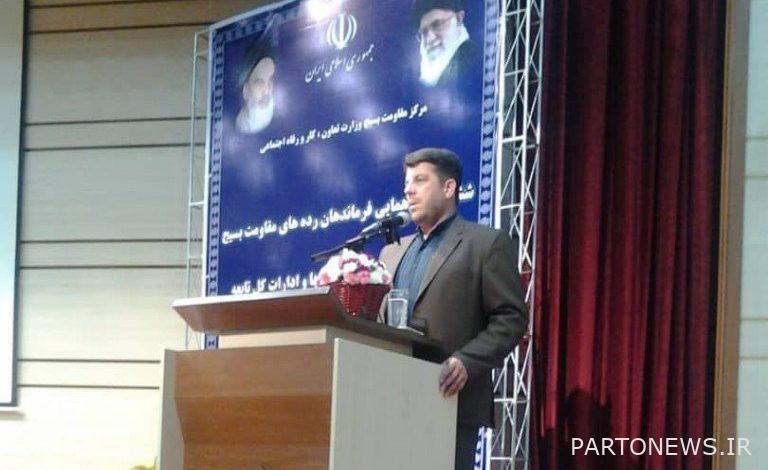 According to the Mehr news agency, quoting the Ministry of Labor, Ali Hossein Raiatifard, deputy director of labor relations among workers and members of the Islamic Society of Workers of Etihad Motor Company, added: The first meeting of the Supreme Labor Council will be held on Saturday, November 6th.
He said: "We believe that tripartism is one of the important principles in the field of labor and production of the country." We have been in an economic war for several years, and the tip of the arrow of its attack is the field of production, industry and labor of the country.
The Deputy Minister of Labor Relations continued: "Workers and employers, today, as commanders and fighters of this economic war, are trying to keep the country's production sector vibrant and dynamic and not allow the production trench to be damaged."
Raitifard added: "According to the Supreme Leader, the workers, both in the holy defense and by offering martyrs, did not allow a single inch of our country to be occupied and violated by the enemy, and today, they are trying to meet the needs of the country."
He stressed: "In the context of economic war, our task is to minimize barriers to production, while today the discourse of the Ministry of Cooperatives, Labor and Social Welfare is the discourse of the people."
Raitifar continued: "Certainly, the efforts of all production areas of the country and the Ministry of Labor, Cooperation and Social Welfare can increase the social capital of the system."
He stated: In the field of regulating labor relations, we seek to pursue and resolve the demands and problems of the working community and the country's production.
Raitifard stated: The working and production community of the country, especially the working community, today is concerned about job security, illness, social security, housing and treatment, and the employer community is also looking to provide raw materials and insurance coverage for its workers.
He expressed hope; In the new situation, the problems in this area can be solved with the synergy of the Islamic Consultative Assembly and other elements of the government.
Raitifar added: "As a basic principle, the Ministry of Cooperatives, Labor and Social Welfare intends to hold regular meetings of the Supreme Labor Council to follow the concerns of workers and to observe the principle of tripartism."
The Deputy Minister of Labor Relations thanked the Islamic Consultative Assembly for approving the accession of the Islamic Republic of Iran to the Labor Inspection Convention and added: "This is a great opportunity for the country's labor and production community to use the capacities of the International Labor Organization."
He emphasized: in the conditions of economic sanctions and corona, the production and labor society of the country in the field of meeting the needs of the people and the continuation of production, made a real jihad and did not allow the production line to be damaged.
.