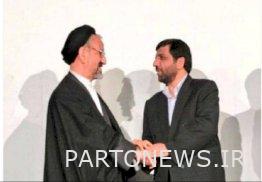 According to Heritage Aria, the text of Engineer Zarghami's message is as follows:
"I offer my condolences on the demise of the longtime friend of the Imam and the Revolution, Hojjatoleslam Seyyed Mahmoud Doaei, to his esteemed family and loved ones.
Some people do not have an alternative for some reason.
It was a prayer of a single version that alone carried the burden of many.
"His soul is happy."
Hojjatoleslam Mahmoud Doaei passed away at noon on Sunday, June 6, 1401, at the age of 81.