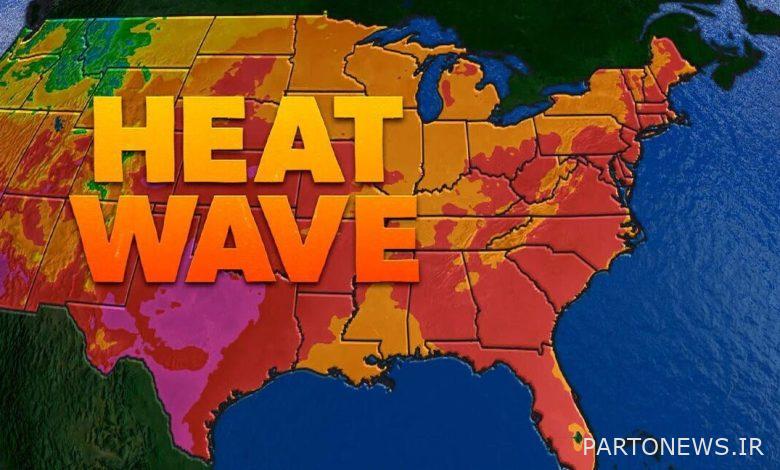 The second wave of heat has swept across the United States for the second week and is expected to affect more than 65 percent of the US population (about 215 million people) in the coming days with temperatures in excess of 90 degrees Fahrenheit, IRNA reported on Thursday. (32 ° C).
"While temperatures in some parts of the United States have reached more than 100 degrees Fahrenheit (37.7 degrees Celsius), 20 million Americans have been warned of extreme heat," it said.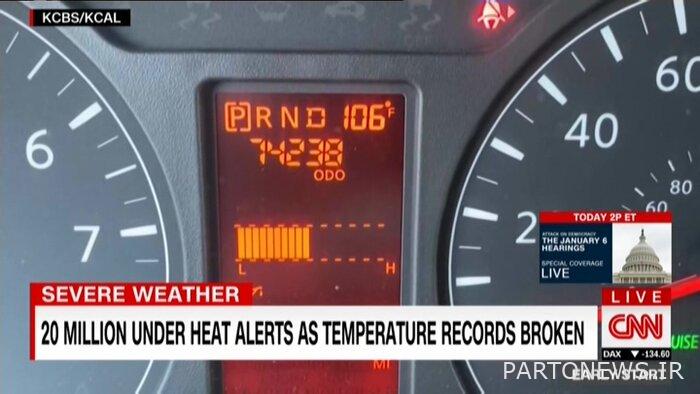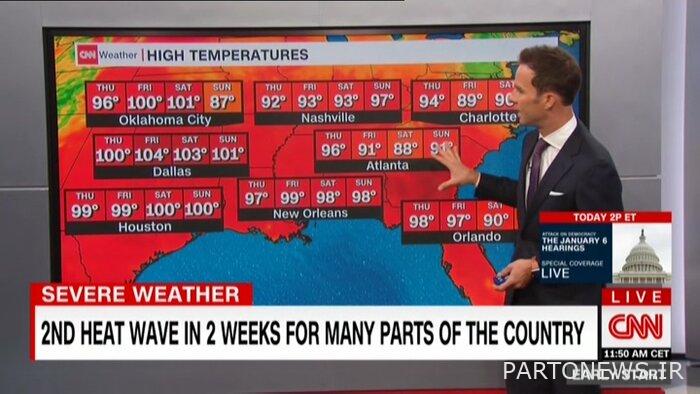 According to the report, the temperature in Phoenix, Arizona, is 108 degrees Fahrenheit, and in Dallas and Houston, Texas, it is between 99 and 104 degrees Fahrenheit.
Bad weather and cancellation of 5400 flights
More than 5,400 flights were canceled in the United States from last Thursday to Monday alone, most of them due to lack of personnel, air traffic problems and bad weather, CNN added.
According to the television network, this has added to the turmoil in the domestic flight system in the United States, which is a 34% increase over the previous month.
The video added: "Climate change and weather conditions have caused a kind of disruption in the daily activities in the United States."
CNN had previously reported on the start of the heat wave in the United States on June 20, saying that the continuation of the heat wave in parts of the United States due to the beginning of the summer season, could lead to dangerous weather conditions.