Marriage and family
social
More than 2,500 people from Kermanshahi have applied for marriage loans in the last 6 months – Mehr news agency Iran and world's news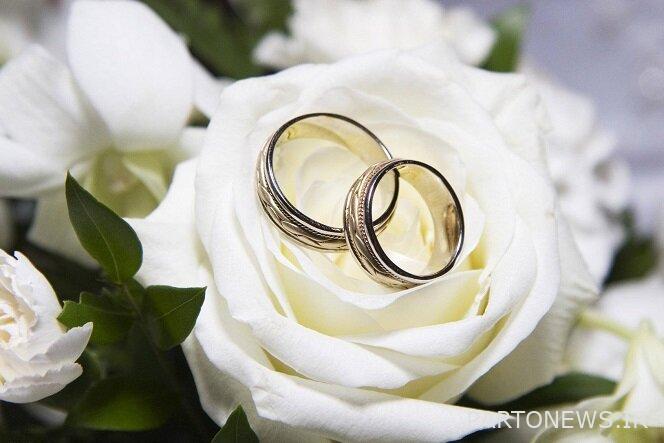 Referring to the payment of marriage benefits, Mohammad Hosseinzadeh said in a conversation with Mehr reporter: In the first 6 months of this year in Kermanshah province, 2,676 people have registered in the relevant system to receive marriage benefits.
He added: 13 thousand 942 people have succeeded in receiving marriage facilities from the total number of requests registered in the system related to receiving marriage facilities.
The Deputy of Youth Affairs of the General Directorate of Sports and Youth of Kermanshah Province stated: 4,915 marriage loan applicants who have completed their initial registration in the first 6 months of the year are waiting in line after registering at the introduced bank branches.
Hosseinzadeh pointed out that three thousand and 819 of the marriage loan applicants have not been assigned a branch to receive a marriage loan, and noted that according to the statistics presented, the realization of the marriage loan facility payment is less than 60% and due to the short time and the definite increase in the number applicants until the end of the current year, and due to the slow payment of the facility by the bank, there is a possibility of non-payment of some of these applicants.
Expressing his displeasure over the lack of timely payment of marriage allowances to young people, he emphasized: As an important issue, this issue should be given more attention, especially to bank branches, and the process of payment of allowances should be accelerated.
In the end, Hossein Zadeh also mentioned the late payment of loans having children and said: In the event of the establishment of a headquarters for the organization of youth affairs in the coming days, the issue of youth marriage having children And their facilities will be the main topic of this meeting, in the presence of the officials of the banking networks, we will demand to speed up the process of paying the facilities.