social
the environment
More than 5,000 teachers called for action against the agents of the Holy Spider movie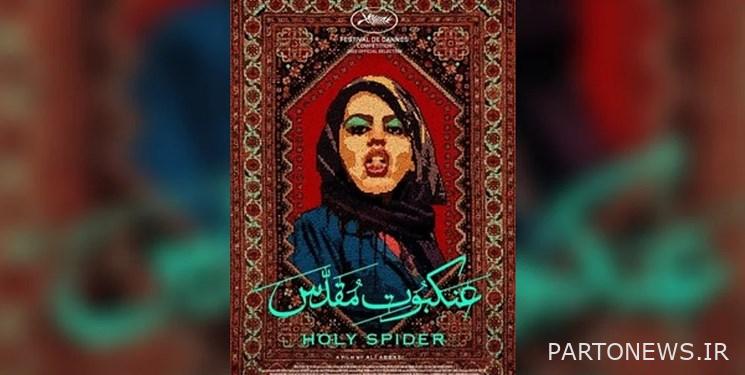 According to the Fars News Agency Education Reporter, More than 5,000 teachers wrote a letter calling for an end to the Holy Spider-Man movie.
The letter reads: "The 75th Cannes Political Festival ended its work with an anti-Islamic and anti-Iranian approach, as in previous years, and awarded the actress of the Holy Spider's video magazine the award for Best Actress, and this was while Many European film experts and most of the spectators at the festival considered the film worthy of poor evaluation.
The anti-Islamic director of the Metro Polythene Company, with the support of one million and one hundred thousand Euros from European institutions, especially Germany, demanded that this terrifying and despicable film be awarded prizes, even as an actor. Patriotic filmmakers try to portray a serial killer as a symbol of the Iranian nation and portray Iranian society as anti-feminist and a supporter of female serial killers, while the same person has been severely punished by a court ruling.
Moreover, in the form of pictures, the director tries to insult the highest religious values ​​of the Iranian people, that is, the realm of Hazrat Ali ibn Musa al-Reza (as), and like Salman Rushdie, to dare the Shiite sanctities and provide a subject for murder for the old colonial media. Use in the name of God.
The signatories of this letter, as a group of proud teachers of the Iranian nation, who always strive to educate our children to adhere to our national identity and be proud of being Iranians, urge the authorities, especially the judiciary, the Ministry of Guidance and the Ministry of Foreign Affairs to take decisive action. "Also, with jihad and domestic and international legal pursuits, do not allow this insult to the Iranian nation to go unanswered, and any bribery that allows itself to please the enemies of the Iranian people and live for several days insults the sanctity of Islam and the national identity of Iranians."
Due to the large number of signatories, the names are not mentioned, but the names are reserved in Fars News Agency.
End of message / T65
Suggest this for the front page