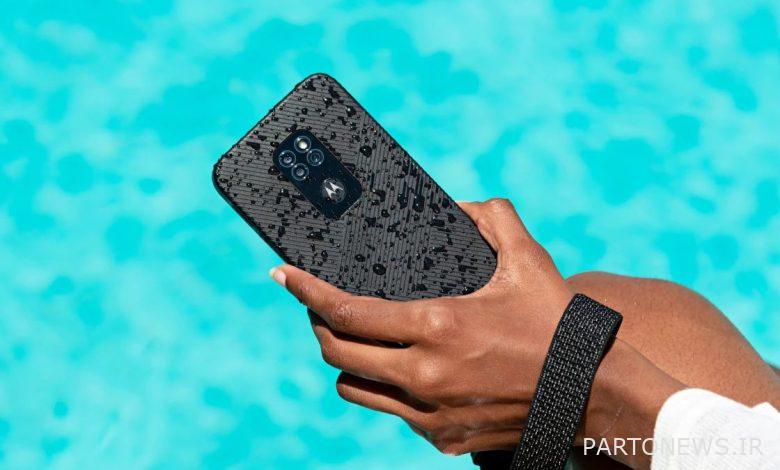 After Apple in the series iPhone 14 It unveiled the emergency satellite connection, now we have to wait for this feature in Android phones. Recently, Qualcomm from Snapdragon Satellite Unveiled and now it is clear that the phone Motorola Defy 5G also Satellite communication capability benefits.
Bullitt Group is one of the tough phone manufacturers that has a strategic partnership with Motorola and Cat. Last year, this company announced its plan to develop its first smartphone with two-way satellite messaging. Since then, Bullitt Group has been working with MediaTek and a satellite infrastructure network to enable its device to switch between Wi-Fi, cellular and satellite.
Satellite messaging on Motorola Defy 5G
Bullitt Group's satellite messaging service can be used by any user who gets this company's phone, and this issue has nothing to do with the operator. However, the user must provide the satellite service and also use its appropriate messenger app.
A few days ago, Bullitt Group confirmed that the service will be commercially available in the first quarter of 2023. The company also said that the first smartphone to support this feature will be Motorola's next generation Defy. Therefore, Motorola Defy 5G arrives with support for satellite communication.
This feature, called Bullitt Satellite Connect, is the result of Bullitt Group's collaboration with Mediatek and Skylo; The company that builds and operates the network required by Bullitt for the satellite messaging service.
Bullitt satellite service comes in when the user tries to connect to Wi-Fi and cellular network with his smartphone, but fails to do so. Anyone can receive satellite messages as a simple text message and reply via the Bullitt satellite messenger app available for Android and iOS.
The service does not cost the recipient of the message, but the person sending it must purchase the service, which costs $4.99 per month as a base. Of course, you can send emergency messages for free for up to one year.