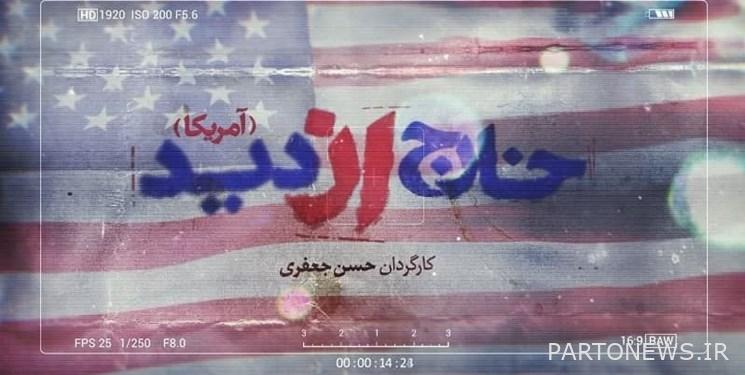 According to Fars News Agency, quoting the public relations of the Martyr Avini Thought Cultural and Artistic Institute, the new series "Out of Sight" entitled "America" ​​directed by Hassan Jafari by the Martyr Avini Thought Cultural and Artistic Institute and the Culture, History and Art Group of the network One Sima has been produced and will be broadcast every day from Monday, July 27, at 7:45 PM on the One Sima network.
This eight-part documentary examines the US-designed document for world domination in the 21st century and explores how it has been implemented against Iran over the past 21 years.
"After the collapse of the Soviet Union, the document was designed by American policymakers and elites with the aim of dominating the world," Hassan Jafari said of the documentary series. A document called "America's National Security Strategy for the 21st Century." He added that the document stated that three threats from Iran would be directed at the United States, including Iran's regional influence, missile advances and nuclear activities. As the years go by in the new century, it becomes clear that they implemented plans for each of these three situations in Iran. In this documentary, we show that all presidents are committed to implementing this document. For example, with the martyrdom of Haj Qassem Soleimani, they sought to reduce Iran's role in the region. By martyring nuclear scientists, they sought to halt the progress of our nuclear program and to seek new solutions to put pressure on Iran in terms of defense weapons and regional influence.
Hassan Jafari continued: "This document shows that major US policies have nothing to do with the effectiveness of the Democratic and Republican parties, and both parties are united in their anti-Iranian policies."
According to this report, you can watch the new series "Out of Sight" entitled "America" ​​every day from Monday at 19:45 on the One Sima network.
End of message /
Suggest this for the front page