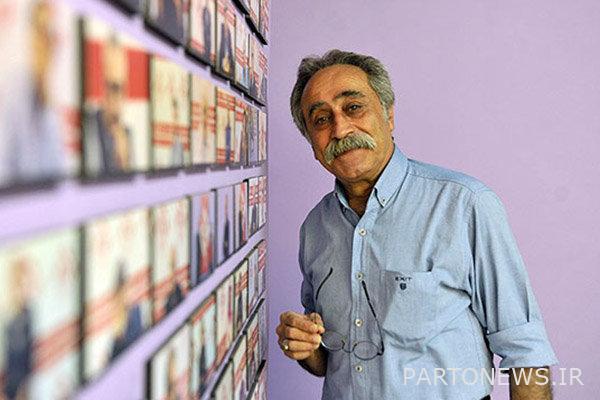 Alireza Immortality On the eve of the 4th of Ordibehesht, Radio Day, stating that he has been on the radio since he was 27 years old and has participated in various programs, told Mehr: I have been there since the beginning. My presence I have appeared on the radio in various programs such as "Night Way", "Friday Morning" and various other programs. These programs all had popular support and left lasting memories in their minds.
He added: "In the text messages of our dear people and phone calls, we see that many say we do not have the opportunity to read." For example, a person who is a truck driver or works in a production center does not have a chance, but he gets all his information from the radio. We can say that programmers and writers produce and broadcast the best for the people, and the audience can ask the radio for whatever they like.
The radio artist said: "Television also has its own popularity in its position, but radio, because it was available before television, has a special place among the people." Oh you Enjoys. Because the audience can contact the radio and make friends under any circumstances.
Immortality "Many of the radio audiences are enlightened and blind people," he said.
The veteran speaker said: "During the eight decades that radio has become involved with the people, it has become younger every day and has listeners and audiences from all countries except Iran, and this is a very valuable resource that the people are the founders of and it should be noted that communication People with the media must be within the framework of trust.
He added: "We have educated, capable and professional people who are among the best assets in the radio media, whose capacities can be used with special measures so that the radio flag around the world is always flying."
Immortality Expressing his happiness for holding various festivals, he said: "I am proud that the producer of the" Night Way "program has won a position in these festivals." I have been in the program for many years Way On Thursday nights, I was in the service of my dear teacher Manouchehr Nozari, the women of Shahla Nisari and Shamsi Fazlollahi, as well as Saeed Tavakol, and I learned a lot from him, both in the field of acting and performance.
He continued: Radio the faith And it is awareness, and my colleagues present everything they have with love in accordance with sincerity. Radio is really love, no one comes to build a villa and capital on the radio دار I hope that the esteemed officials, especially Dr. Jebli, who came to visit, will pay more attention to wages than motivation. my colleagues Be more.
Immortality About his latest program, he said: A few months ago, I was invited to a radio show with Amir Zandeh دلان Let's run a program under his own direction called "Nonsense and Birds". I am currently working with Radio Iran. In the days of Muharram and صفر Also on Thursdays, I was on the live program "Radio One". I now have less work pressure due to heart problems and loving friends.