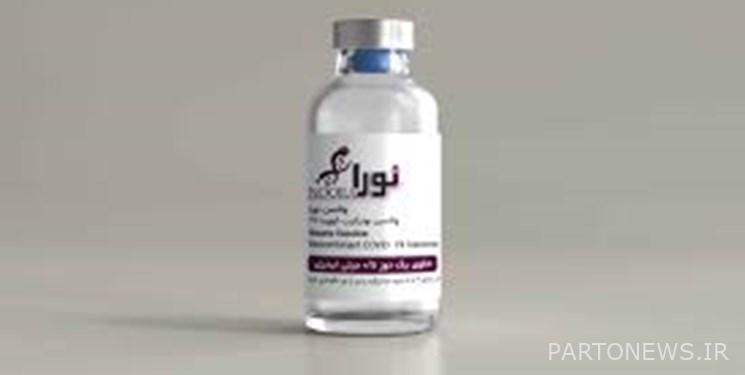 According to Fars News Agency's health correspondent, Hassan Abolghasemi, the president of Baqiyatallah University of Medical Sciences, said in a press conference that the Food and Drug Administration last Monday provided permission for the Nora vaccine to be included in the vaccination basket. We created in the field, but we are the masters of circumventing and neutralizing sanctions.
He continued: "Our researchers designed a recombinant protein vaccine and the IRGC Industrial Research Center had the necessary support and we are waiting for the vaccine to be purchased by the Ministry of Health and placed in the vaccination basket."
Abolghasemi added: "If our people had not been vaccinated, we could not have claimed that our death toll was lower. Of course, this may not be 100%, but it is very important that it protects tens of times more."
He said that creating a sense of self-confidence in researchers is very important and that we produce a biological product, he said: Iran has a good position in the field of biology in the region.
The president of Baqiyatallah University of Medical Sciences thanked the participants in the clinical trial of the Nora vaccine, adding: "The characteristic of the Nora vaccine is that it is 100% internal and does not need foreign exchange, while it has very few side effects and has good antibody levels in the body. Create in front of the corona.
Abolghasemi criticized the stoning of some of the domestic products in the field of vaccines, saying that vaccines are all expensive, but the feature of this vaccine is that it is completely made by us.
In response to Fars' question about the vaccine production capacity, he stated that we are now ready to deliver 5 million doses of vaccine to the Ministry of Health: "We are ready to produce three million doses of vaccine on a monthly basis."
Abolghasemi stated that we did not receive a single rial from the Ministry of Health in producing the vaccine, and said: "We were the first vaccine to submit a proposal for use in children, but I do not know why they did not give permission."
The president of Baqiyatallah University of Medical Sciences noted: "We are ready to publish an article about the vaccine in foreign journals, but we are still waiting for the article to be published."
Jafar Soleimian, the scientific director of the Nora vaccine project, referring to the fact that the Nora vaccine is completely Iranian, noted: 190,000 hours of work have been spent directly by 500 people in this project.
He continued: 4 billion doses of vaccine have been produced in the world, with China and the United States having the largest share.
Referring to the fact that Nera vaccine has been licensed as a booster dose or a reminder, Soleimian clarified: Nora is the first completely Iranian recombinant vaccine.
Gholamreza Olad, the internal manager of Nora vaccine, stated: "We are ready to take the necessary action and production in case of any other factor in the field of disease and threatening factors."
End of message /
Suggest this for the front page