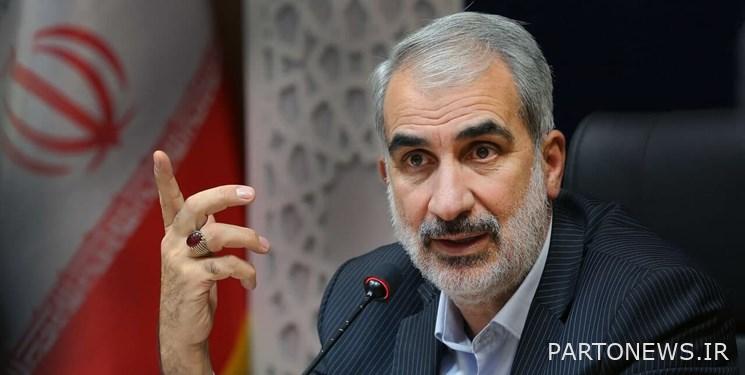 According to Fars news agency from Kerman, Yusuf Nouri said today at the conference of the heads of legal departments, real estate and judicial protection of education across the country: We need a turnaround in the legal and judicial system in education, this turnaround from a backward legal system. The previous legal system should become active and if we want to do this, we must first know our capacities and resources because the resources are limited.
Nouri stated: We have not counted our capacities in education and we have many capacities and if we identify these capacities things will be done much better.
The Minister of Education added: "We have a lot of conflicting and ambiguous laws in education and sometimes we do not have the necessary laws and regulations in the field of the fundamental transformation document, and the necessary laws must be approved by the Supreme Council of Education, the Cultural Revolution Council, the government and the parliament." let's deliver
Nouri stated: Half of the properties of the Ministry of Education are not documented and this is a big weakness and most of these undocumented properties are located in the villages and the fact that these properties are undocumented has opened the eyes of some people and they should be documented and documented. Let's solve this issue.
He added: Due to the closure of schools during the three years of Corona, psychological damage and social damage have increased compared to before Corona, and the enemies targeted the system after the reopening of schools and are looking to push education and higher knowledge back. throw and shut down.
The Minister of Education stated: Just as during the Corona era, the enemy sought to close schools, this year he also inspired them to close schools, but we emphasize that schools must be open in order to advance the education system.
He added: Today, teachers are trying, although there are shortcomings, however, last year, Kerman province had the largest jump in the students of the country's Olympiads, which shows that teachers are doing their job well and it is commendable.
End of Message/80018/B/T 72
You can edit this article

Suggest this article for the first page