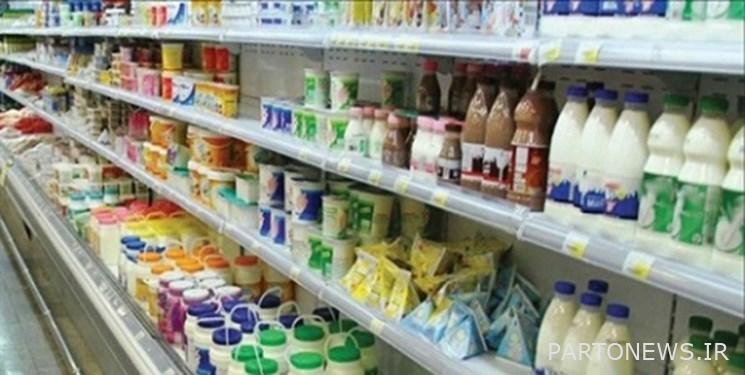 Mohammad Reza Bani Taba in an interview with Fars News Agency economic reporter said: the price of dairy products is not due to the greed of producers, but the price is a function of increasing production costs. A spokesman for the Dairy Products Association said that production costs have increased. "In addition to raw milk as the most important raw material for the dairy industry, which has increased in price by about 90 percent, other dairy production costs, including salaries (57%)," he said. Petrochemicals (25%) Shipping costs (35%) Other items such as sugar, staters, etc. (55%) also experience price increases.
Bani Taba, stating that after the democratization of subsidies on May 12, only 4 items of dairy products were subject to government pricing, said: It is not and is priced according to the pricing regulations of domestically made products approved in 1989 (production cost + 17% of producer profit + 12% of distribution cost +15% of shopkeeper cost).
He continued: ‌ Based on the reports of dairy companies listed on the stock exchange, it is necessary to explain that the average profit of the dairy industry is less than 5% and has never reached 17.
Bani Taba, stating that the promises of the Ministry of Jihad Agriculture regarding the payment of working capital facilities to farmers and work houses, as well as the elimination of export duties and guaranteed purchase of raw milk have not been implemented despite more than a month since the democratization of subsidies, added: That while it was agreed to limit dairy items subject to fixed pricing to 4 items but this did not happen.
Bani Taba said: "The Dairy Industry Association reaffirms its commitment that if the Ministry of Jihad for Agriculture and the Protection Organization and the Ministry of Silence take the lead and persuade chain stores to order and pay claims to factories on time, to the extent that According to the needs of the community and the order of chain stores, the supply of dairy products will be done by the association and producers.
* The request to distribute dairy products with leaf products has remained unanswered
A spokesman for the Dairy Industry Association added: "While almost a month has passed since the presentation of the Dairy Industry Association plan and announcing the readiness of dairy producers to government agencies to implement the dairy product inventory plan for deprived villages and return per capita dairy consumption of 70 kg per person in conditions The current record is 90 kg in the 80s, but we have not yet received a response to this plan.
He continued: "This is while the dairy industry has announced its readiness to revive school milk and supply quality milk to schools, even without profit margins."
A spokesman for the Dairy Industry Association concluded: "Despite these announcements of readiness to help people in difficult economic and living conditions, it is not appropriate for officials to carry out their primary responsibilities to support the consumption of dairy-based health products in disadvantaged villages or schools." Forget and seek to disrupt the supply and demand system and blame and introduce expensive producers.
According to Fars, اصلاح After reforming the subsidies, the market regulation headquarters announced the prices of several products, including pricing, as follows: Accordingly, the purchase price of each kilogram of raw milk is 12 thousand Tomans, each nylon milk of 900 grams is 15 thousand Tomans, one kilogram of bottle milk Semi-fat 18 thousand Tomans, 2.5 kg low fat yogurt 49 thousand 800 Tomans and UF (relatively fat) 400 g cheese was announced 37 thousand Tomans.
End of message / T 1024
Suggest this for the front page