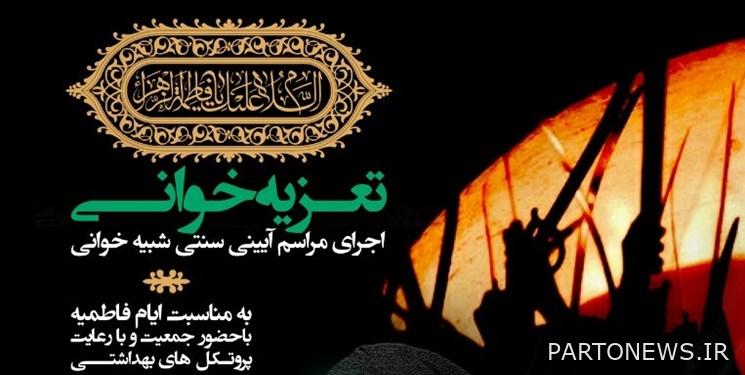 According to Fars News Agency, the ceremony of reciting taziyeh and similitude on the occasion of the arrival of the Fatimid era will be held in person for 7 nights in person, observing social distancing as well as online broadcasting, in Bahman Cultural Center.
This special program will be held from January 12 to 18 of this year and from 19:30 to 21, by the artistic group of Hazrat Abbas PBUH under the direction of Majid Khosravan in the Mubarak Hall of this cultural center.
The days of martyrdom of Hazrat Fatemeh Zahra (PBUH), Hazrat Roghayeh (PBUH), Hazrat Muslim (PBUH), the two children of Hazrat Muslim (PBUH), Hazrat Ali Akbar PBUH, Imam Hussein (PBUH), Hazrat Abolfazl Al-Abbas (PBUH) and Hazrat Ali Akbar (PBUH) AS) Among the topics of this special program is taziyeh reading and mourning in District 16 with the artist, Majid Khosravan, Amir Safari, Mehdi Kalantari, Seyed Rasoul Amini, Amir Abbas Bagheri, Mohammad Hossein Moeinian, Hani Samiei, Zeinab Khosravan, Mohammad Reza Haddadi, Mojtaba Hassan Beigi, Seyed Amir Seyed Salehi, Seyed Alireza Seyed Salehi, Seyed Mohammad Reza Amini, Reza Ahmad Beigi, Abbas Salehi, Meysam Shokri, Sirous Mohammadi, Ali Najafi, Mohammad Kazemi, Hamid Kazemi, Ismail Ranjbar, Mohammad Ranjbar, Mohsen Danshi, Hossein Pezeshkpour, Abolfazl Kazemi, Ali Reza Saeedi, Reza Rajabi, Ali Reza Rezaei, Mohammad Rezaei, Sajjad Khasali, Mahan Barzegar, Hossein Aghighi, Mehdi Ghanbari, Sajjad Jelini and Hasti Amini will take the stage.
This program is held with the aim of commemorating the days of Fatimids and expanding and deepening the citizens' knowledge of religious models and with the participation and cooperation of the Office of Religious Boards of the Representation of the Supreme Leader in the Comprehensive University of Applied Sciences.
Those interested in participating in this special program can refer to the Mubarak Hall of Bahman Cultural Center at the address of Railway Square, Bahman Square, Shahid Vafaei Street, or for more information during office hours, call 55058892 and 55310948.
Also, those who are not able to attend the program due to coronary restrictions and health tips in order to observe social distance, can refer to the Internet address; heyatonline.ir/hayat/38, online and for free (without the need to use the volume of the Internet) to benefit from this taziyeh ceremony.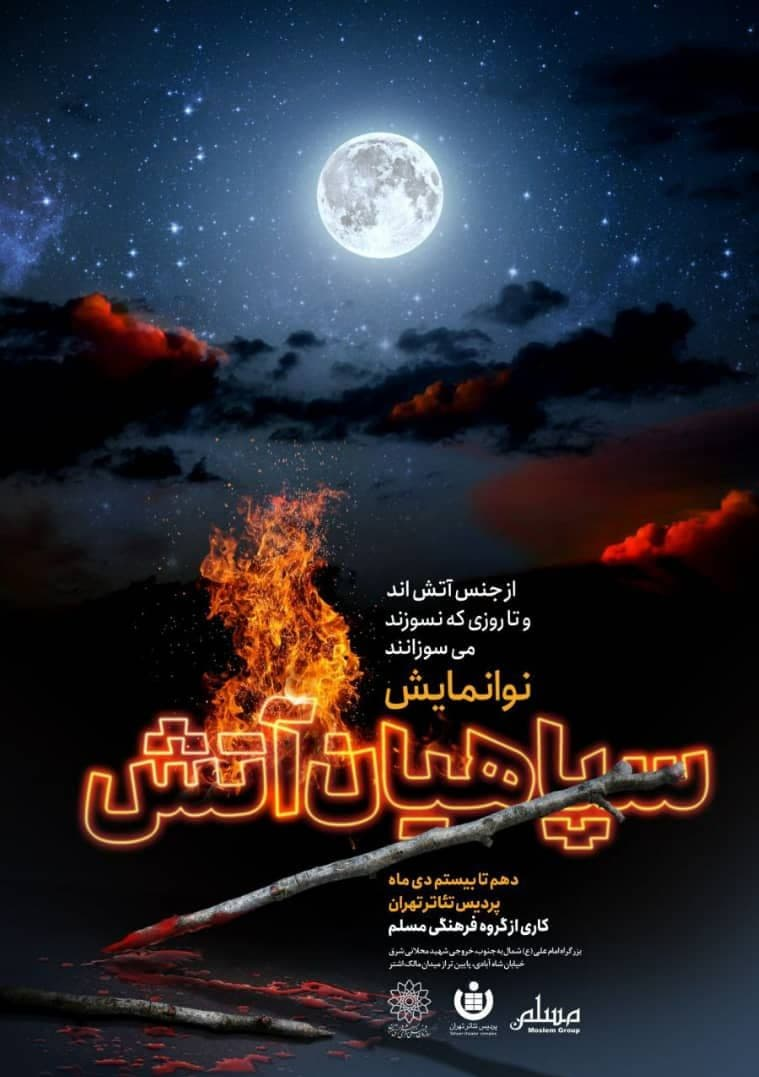 * Establishment of a re-exhibition of "Troops of Fire" in the theater campus of Tehran
Sepahian Atash is the title of Nova, a play that will be performed on the campus of Tehran Theater from January 1st to January 11th.
This novel is a work of Muslim Cultural Group and directed by Masoud Ismaili and written by Seyed Morteza Golpayegani and Mohsen Mohammad Taghizadeh Baghmisheh, Mehdi Farokhi, Amir Hossein Aladpoush, Mehdi Aref Nazari, Seyed Mohammad Hamed Meshkati, Amir Hossein Kazemi, Moayed, Hossein Fayyaz Bakhsh, Ali Akbar Haji Shams Abyaneh, Mohammad Mehdi Saeidian, Mohammad Mohsen Shokri, Reza Adeli Dehghi, Ali Ziaei, Mohammad Hossein Khairkhah, Mohammad Eghdamnejad will play roles in it.
This novel deals with the narration of Khalid ibn Walid's attack on the Bani Salim tribe, who accused the men of the tribe of not paying live zakat.
it burns.
Sabigh, who was their scholar, was in front of his Jewish friend Mehras for scientific talks with the Jews and their invitation to Islam on the night of the incident, which was the night of the sixteenth, and when he set foot in his tribe, he saw that besides his brother Saeb and another man, Bani Salim was alive. They have not left and they have burned everyone.
Those interested in booking tickets can refer to the app.moslemgroup.ir application
End of message /
Suggest this for the front page
.