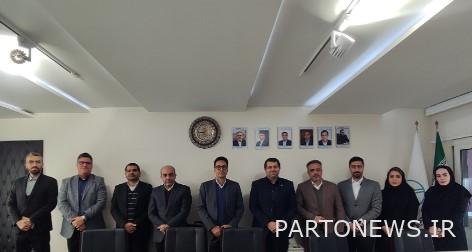 According to the financial news report According to the public relations of Iran Moein Reinsurance, in this meeting, which was attended by all the shareholders, board members, representatives of the Central Insurance Company of Iran and the auditor and legal inspector of the company (auditing organization) at the place of the communication office in Tehran, chaired by Hamid Diantpi, the president. The board of directors was formed, a 54% capital increase was put on the agenda and was approved by the shareholders.
In the continuation of the above meeting, the managing director of Iran Moin Reinsurance Company, while appreciating the support of the major shareholder regarding the reform of the company's financial structure, considered the capital increase important from various aspects.
Mojtabi Heydari said in this regard: Following the realization of the important decision to increase the capital, the title of the largest reinsurance company in terms of registered capital was given to the name of Iran Moin Reinsurance, which can bring many advantages, including increasing the capacity of reinsurance and increasing the investment portfolio based on the limit To create the regulations of investment regulations of the central insurance.
He emphasized that for the business development of this company, especially to enter the takaful attakai market, it is necessary to increase the capital and added: In addition to the above mentioned, attakai companies need acceptable capital for the post-sanction and obtaining the permission to accept the attaka abroad.