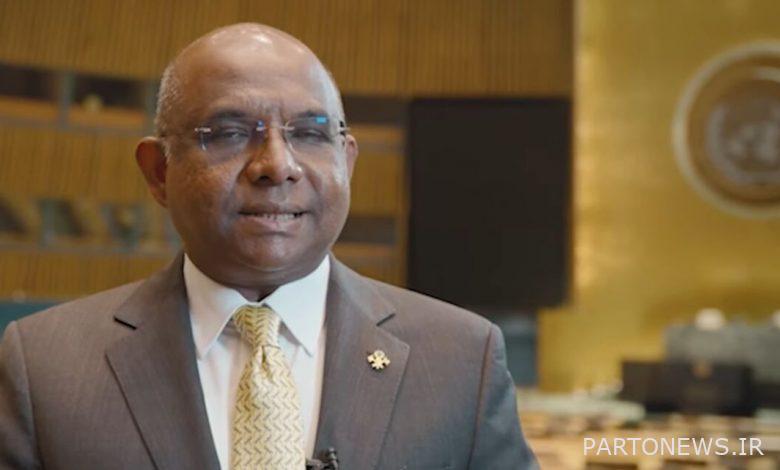 The 76th UN General Assembly kicks off today (September 14 / September 23), but the UN General Assembly will meet for a week on September 21 (September 30).
According to IRNA, the new chairman of the UN General Assembly added: "The General Assembly is the only body that represents all 193 countries, and when this body makes a unanimous decision, this decision is based on global conscience."
"I will never lose hope in humanity on issues such as climate change and equitable access to vaccines," he said.
Abdullah Shahid stated that his priorities for the next year are access to UN standards, including gender equality.
"Despite the past 18 months, which have been very difficult for the international community, I want to declare that now is the time for the world to unite," said the Secretary-General of the UN General Assembly on the Corona crisis and access to vaccines. We must give hope to our people and citizens.
He explained: "In these difficult circumstances, we have witnessed the sacrifice of nurses, doctors and all those involved to protect the lives of others." We have seen the corona vaccine produced in a very short time.
Regarding the importance of the 76th UN General Assembly, Abdullah Shahid said: "This assembly is very important because it is accompanied by three conferences on climate change, including biodiversity, deforestation, energy summit and the oceans."
The new President of the UN General Assembly stated that at the end of these conferences, I would like to ask the countries to make the final political commitment to achieve the goal of reducing greenhouse gas emissions and reducing the Earth's air by one and a half degrees.
"I plan to hold a meeting on vaccination and bring countries together for the future," he said of his plans for the Corona crisis.
Abdullah is a martyr from the Maldives and serves as the Maldivian Minister of Foreign Affairs.
The Maldives is an island nation with a total of 26 islands in southwestern India and Sri Lanka, with a population of about 530,000. He will now represent a UN body that represents nearly 7.9 billion people.
.