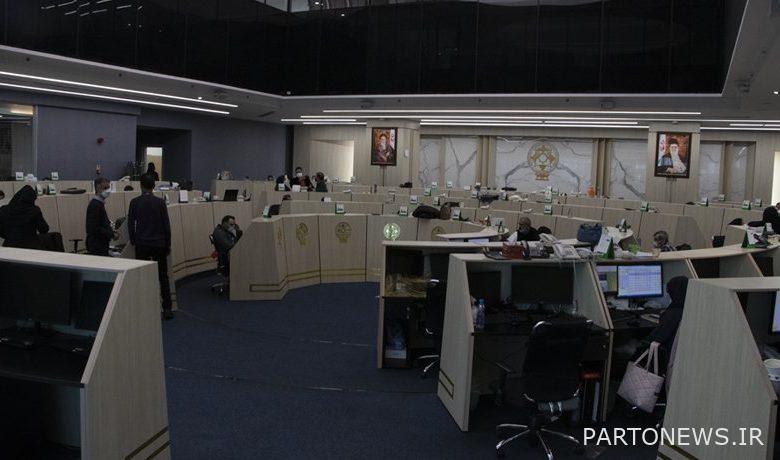 According to Tejarat News, the stock market fell by 7,615 units yesterday and reached the level of 1,539,000 units. There are several signals for the market today, and experts believe that the glass hall is experiencing a balanced downward trend. Accordingly, the overall index is expected to be somewhat negative on this day.
"We are very close to a final agreement," said Peter Stano, a spokesman for the EU's foreign policy chief, noting that talks on resuming UNHCR were still ongoing. Reaching a final agreement will ensure the full implementation of Borjam, but we have not reached the finish line yet.
He added: "There is still time for the final efforts to resume the implementation of Borjam, and that is why the High Representative (Joseph Borrell) and his team are trying to conclude the Vienna talks."IRNA)
If the negotiations reach an agreement, the stock market will rise in the long run.
Is the car offered in the commodity exchange?
Mohammad Hadi Sobhanian, Deputy Minister of Economy of the Ministry of Economy and Finance, said: "Some say that in order to control inflation, we should move towards increasing bank interest rates and facilities, which of course we do not agree with because high interest rates in countries are not right." (فارس)
Some experts believe that raising bank interest rates could take liquidity out of the capital market.
The Minister of Economy, Ehsan Khandouzi, stated: "The Commodity Exchange can be a knot in the supply of cars in the Commodity Exchange, and nothing has been removed from the agenda in this regard."stamp)
The supply of cars in the commodity exchange can reduce rents in this area and bring it to price equilibrium.
According to Ghorbanzadeh, head of the Privatization Organization, those covered by the welfare committee do not have to pay any fees to receive justice shares. They also do not need to register.IRNA)
Some experts believe that the transfer of justice shares can have a positive effect on stock exchange transactions.
Read the latest capital market news on the Trade News page.