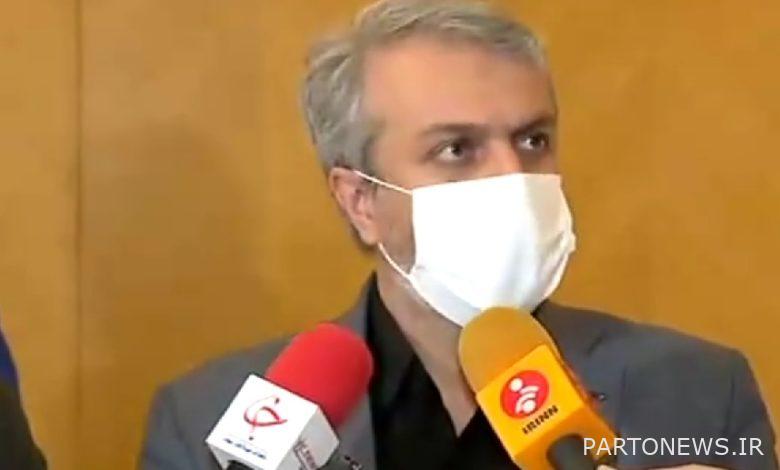 The Minister of Industry, Mines and Trade said that in the last four months, the inflation of producers and consumers has decreased.
According to Shata, Seyed Reza Fatemi Amin, Minister of Industry, Mines and Trade, after the meeting of the Economic Commission, told reporters: "In today's meeting, the issue of market regulation was discussed; In this area, there is a division of labor between the ministries, for example, the Ministry of Jihad Agriculture is responsible for regulating the food market, such as poultry and eggs, and goods such as steel and cement are the responsibility of the Ministry of Silence.
He promised the people that the steel market is in a very stable and good condition, for example, the price of rebar has increased from more than 18,000 tomans to less than 14,000 tomans in recent months. The same goes for steel sheets.
The 13th Cabinet Minister, stating that we are witnessing stability in the cement market, added: In the first month, the activity of each pack of cement decreased to 25,000 Tomans, although the price of cement increased to more than 26,000 Tomans in one to two weeks due to rumors of gas. But returned to the price of 25 thousand tomans.
Fatemi Amin continued: In the market Basic goods Which are the raw materials of industrial units, we are facing price reduction and price stability, and producer inflation, ie inflation of goods consumed by producers, has decreased by about 26% in the last 4 months and consumer inflation by 16%. We are moving towards lower inflation.
The Minister of Industry, Mines and Trade, stating that measures have been taken in the field of intermediate and final goods, considered the transparency of the flow of goods as one of these measures and continued: It is clear to us that the distribution companies have reduced the price, for example, the price of diesel engine oil has decreased.
Fatemi Amin referring to the plan Insert producer price On the goods, he stated: "Unfortunately, we see that many costs are imposed on the consumer in the distribution system and the goods reach the consumer at a price higher than the targeted price, so a plan called" insert the producer price on the goods "for 15 items on a trial basis It has begun to develop in the future.
The Minister of Industry, Mines and Trade added: "We are witnessing a decrease in the prices of the mentioned goods. For example, this project started with beverages, and in the last two weeks, their prices decreased by about 3,000 Tomans;" This is also the case with handkerchiefs, auto parts, etc., which are expected to reduce prices.