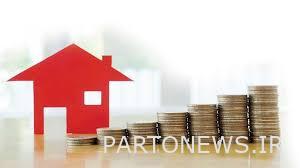 According to the monetary financial news, the registration for receiving housing deposit assistance facilities started today, Thursday, June 4, and tenant applicants in different cities can register their application by visiting the saman.mrud.ir website.
The ceiling of resources intended for these facilities is 40,000 billion Tomans, which will be granted to Tehran tenants 100, metropolitan 70 and other cities 40 million Tomans as housing deposit facilities.
The interest rate of the mentioned facility is 18% and the repayment period is 5 years. The amount of 100 million Tomans mortgage installments for Tehran tenants will be 2.5 million Tomans per month.
According to Parvaneh Aslani, director general of the Housing Economy Office of the Ministry of Roads and Urban Development, priority is given to households that have not yet received these facilities.
But he also stressed the need to receive a tracking code and register a lease in the real estate system (tracking code system) of real estate consultants offices.