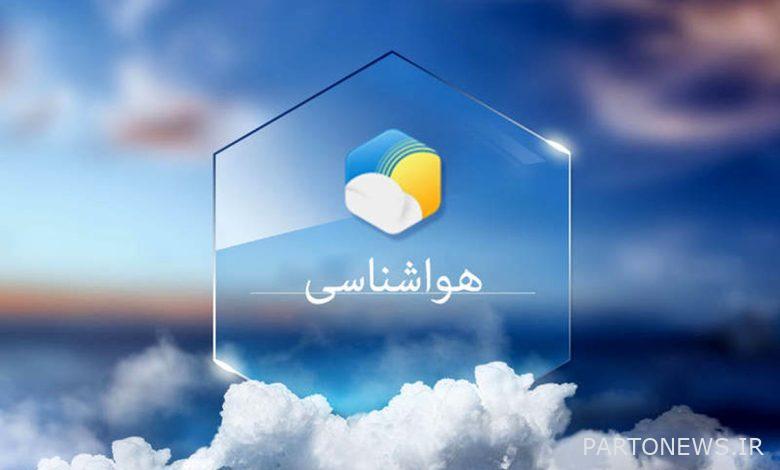 According to Moj News Agency, based on the data and forecast maps of the Meteorological Organization, the weather in Tehran province with the passage of the precipitation system, partly cloudy to partly cloudy with wind, strong winds, thunderstorms and thunderstorms from noon to night, especially in the north. East is forecast in prone areas with the possibility of hail and sometimes very strong winds with dust rising and a temporary decrease in visibility, especially in the southern half.
A relative decrease in temperature is expected today until tomorrow morning (April 28-29). From late today, the clouds will gradually decrease and for Monday to Wednesday (April 29-31) clear to partly cloudy skies with wind and a gradual increase in temperature are forecast.
From Wednesday night and during Thursday (May 1) with the penetration of the tongue from a precipitation system, a partly cloudy to cloudy sky with strong winds and scattered showers is expected.
According to the General Meteorological Department of Tehran Province, Imam Khomeini Airport Station with a maximum temperature of 24 degrees Celsius has been reported as the hottest spot in Tehran Province in the last 24 hours.
The sky in Tehran tomorrow (April 19) will be clear to slightly cloudy and in the middle of the day the wind will be at least 10 and the maximum temperature will be 22 degrees Celsius and on Tuesday (April 20) it will be slightly cloudy and at least 10 and 23 degrees Celsius. .
The latest rainfall situation in the last 24 hours
According to the General Meteorological Department of Tehran Province, in the past 24 hours in Firoozkooh stations 13.8 mm, Firoozkooh (pollution) 6.4 mm, Abali 4.1, Damavand 3.7, Shemiranat Aghdasiyeh, Mehrabad, Chitgar and Lavasan airports 0.2 mm Rainfall was recorded.