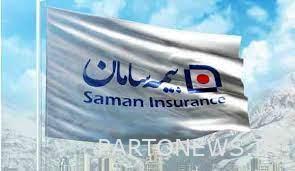 According to the financial news report, quoted by Saman Public Relations, this company informs all the shareholders of Saman Insurance Company (public shares) that the annual general meeting of the company for the year ending on 12/29/1400 at 10:30 on Thursday 1401 04/30/04/30 will be held at the conference center of the Industrial Management Organization located in Tehran, South Sheikh Bahai St., Valfajr Shahrak, Abranshahi St. No. 6, Ninth St.
Therefore, real shareholders or their legal representatives with valid identification documents and representatives of legal shareholders with a letter of introduction and a valid identification document can go to the above address one hour before the mentioned time of the same day to the venue of the annual general assembly meeting.
Agenda:
1- Listening to the report of the board of directors, auditor and legal inspector of the company regarding the performance of the financial year ending at the end of March 1400
2- Making a decision regarding financial statements and profit distribution for the fiscal year ending at the end of March 1400
3- Selection of auditor and legal inspector (main and substitute) and determination of their fees for the financial year ending 12/29/1400
4- Determining the remuneration of the board of directors and the right to attend the non-executive members of the board of directors and the right to attend the committees of the corporate governance regulations.
5- Choosing a widely circulated newspaper to insert the company's advertisements
6- Selection of the main and substitute official actuary of the company according to the promulgated regulations of the Supreme Insurance Council and determination of his fee
7- Making a decision regarding the budget of social and public benefit activities
or according to the approvals of the National Corona Headquarters and Notification No. 122.106815 dated 04.01.1401 of the Stock Exchange Organization, in order to maximize the participation of shareholders in the meeting, the attendance of all shareholders is free under the condition of complying with the new health policy and presenting a vaccination card and wearing a mask
Shareholders can simultaneously watch the proceedings of the meeting online through the link www.si24.ir and raise possible questions regarding the meeting agenda.