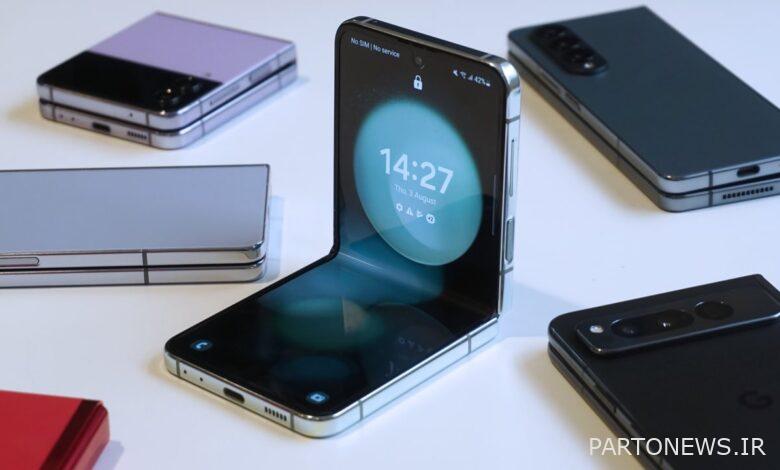 Samsung As it prepares to release the sixth generation of its foldable phones, it plans to launch in 2024. 20 million folding phone to sell
According to a new report Korean publication The ElecSamsung plans to sell 20 million foldable phones next year, compared to the tech giant's target of 15 million for 2023. 5 million The device is more. One thing that should be noted is that now the competition in the foldable phone market has become much tougher; In the United States, Samsung now competes with Motorola's Razer and Razer Plus phones Galaxy Z Flip 5 are located
In the field of larger folding phones, Samsung also Galaxy Z Fold 5 Now it has to compete with Google Pixel Fold and OnePlus Open. Both devices offer better cameras and wider external displays than Samsung's flip phone.
In the Chinese market, everything has become more competitive. Brands such as Xiaomi, Huawei and Honor have also launched their foldable phones.
The possible change of the Samsung Galaxy Z Fold 6 folding phone
Samsung is likely to give the Galaxy Z Fold 6 a facelift to keep it competitive with existing devices, and according to reports, Thinner screen It could be one of the new changes. The current Galaxy Z Fold 5 is 13.4mm when closed, making it thicker than the OnePlus Open (11.7mm) and the Pixel Fold (12.1).
It remains to be seen whether the use of a thinner screen will increase the sales of Samsung's foldable phones; Of course, we can expect other changes as well. However, Samsung's new fold and flip phones have not been very successful in this regard. The Korean giant is expected to ship around 10 million foldable phones by the end of 2023, falling short of its 15 million target.