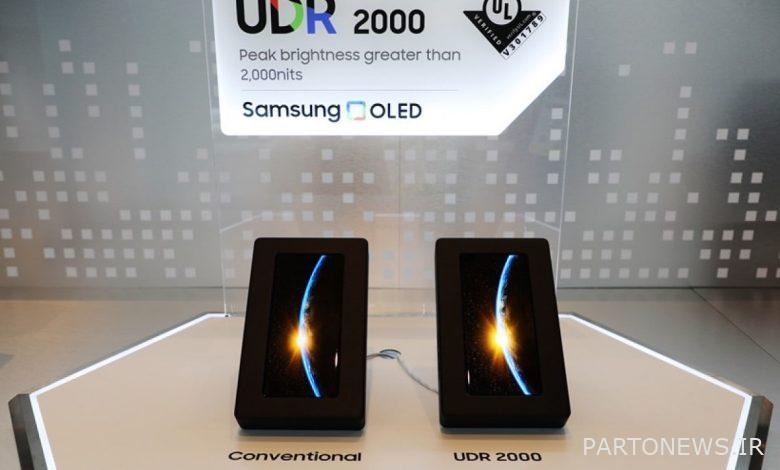 Samsung unveiled its new OLED display for smartphones at CES 2023. This display has UDR 2000 certification and maximum brightness 2000 intentions provides Considering that Samsung usually uses the latest and greatest displays in its Galaxy S series phones, we can expect this display in Galaxy S23 Ultra use.
Samsung hasn't revealed exactly what UDR means, but it's probably a shortened form of Ultra Dynamic Range. HDR displays now have an improved dynamic range that makes content appear sharper. Considering that "Ultra" is considered better than "High", it's safe to say Samsung UDR display have a better dynamic range than the screens used in its current phones.
At CES 2022, Samsung compared the new UDR 2000 OLED to a conventional OLED display. Looking at these two panels, the UDR screen seems to have better dynamic range in addition to more brightness.
According to Samsung, its new OLED display has been approved by UL Safety, an independent testing and validation company, and has been awarded the UDR 2000 certification.
Using Samsung's new display in S23 Ultra?
The flagship phone of the current generation of Samsung, the Galaxy S22 Ultra, has a display with a maximum brightness of about 1750 nits. On the other hand, Apple, as Samsung's main competitor, uses screens with a maximum brightness of more than 2000 nits for iPhone 14 Pro phones.
So we can expect the Galaxy S23 Ultra to have a better display to not only match the brightness of the iPhone 14 Pro, but also to have a better dynamic range and possibly the best smartphone display of all time.