International
Iran
Seoul's late acknowledgment of North Korea's drone flight over the president's office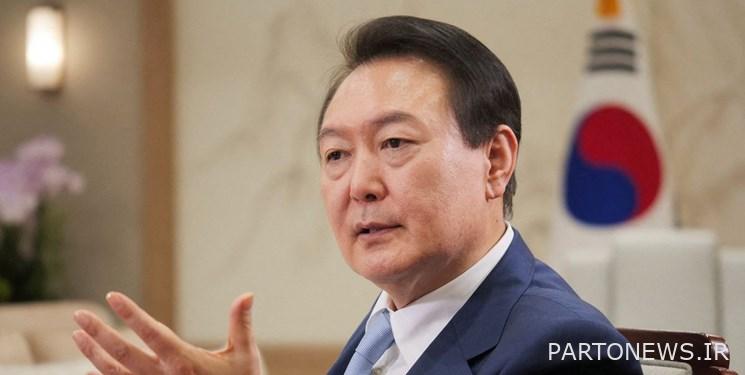 According to the report of Fars International News Agency, 10 days have passed since North Korean drones penetrated the territory of South Korea, a military official in Seoul denied the army's previous statement about Pyongyang's drone not penetrating the presidential office of Seoul.
A South Korean army official in an interview with the news agency "Yonhapconfirmed that a North Korean drone briefly entered a 3.7-kilometer no-fly zone around South Korean President Yun Suk-yol's office in Seoul last month.
According to the report of this South Korean state media, the "delayed acknowledgment" of the military official about the penetration of the North Korean drone near the South Korean presidential office took place in a situation where Seoul's defense officials had denied this until now.
An unnamed South Korean military official told Yonhap that the North Korean drone failed to get close to South Korea's sensitive security facilities.
South Korea's belated admission was made in a situation where at least five North Korean drones crossed the border and entered South Korea's airspace on December 26, 2022 (5th of January). This action caused South Korean fighters and helicopters to take off, but they were unable to shoot down the drones.
The Joint Chiefs of Staff of the South Korean Armed Forces announced after the publication of this report that one of the drones violated the northern part of the no-fly zone around the presidential palace, but did not penetrate directly to the Yongsan area, where the president's office is located.
The infiltration of North Korean drones led to strong criticism in South Korea about the country's air defense capabilities, especially in the context of heightened tensions between the two neighboring and hostile countries.
South Korea's state-run Yonhap news agency said: "The recent drone strikes have revealed South Korea's lack of preparedness to identify, track and shoot down such small drones."
end of message/p
You can edit this article

Suggest this article for the first page