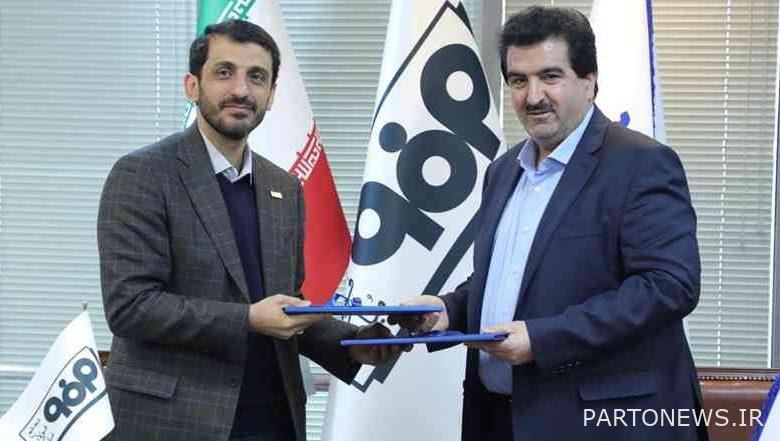 According to the report of financial news, citing the public relations of Refah Kargaran Bank, this memorandum was signed by Ismail Laleghani, the CEO of Refah Kargaran Bank, and Mohammad Yaser Tayebnia, the CEO of this company, during a ceremony held for this purpose at the bank's premises.
According to this report, Leleghani said during the signing ceremony of this memorandum: Refah Bank In order to play an effective role in the field of social responsibilities, workers have had valuable support for national production and enthusiasm in the country, and this support has had a significant extent in the 13th justice-oriented government.
He added: Workers' Welfare Bank is ready to support the development plans of Isfahan Mobarakeh Steel Company, to lay the foundations for the advancement and operationalization of these plans.
The CEO of Refah Kargaran Bank, referring to the possibility of issuance of fixed-term deposit certificates for special investment by the bank, said: "The bank can issue these bonds for the development projects of Isfahan Mobarakeh Steel Company, in order to provide financial resources for these projects."
In the end, he stated: We are also ready to cooperate with this company in the field of supplying water resources to Mobarake Steel Company of Isfahan through the construction of a treatment plant or a dam.
Mohammad Yaser Tayebnia, the CEO of Isfahan Steel Co., also spoke at this ceremony, appreciating the support of Refah Kargaran Bank for this company, and said: This bank is considered one of the well-known banks of the country, which is a leader in the field of social responsibility, and he welcomes the development of mutual cooperation with this bank. we do.
He added: With the signing of the memorandum of cooperation between Refah Kargaran Bank and Mubarake Steel Company of Isfahan, a new chapter of cooperation between this bank and the company will begin, the result of which will be the strengthening of the country's steel industry and the promotion of job creation programs in this sector.
Tayyabnia stated: The steel industry is one of the country's industries that has an economic advantage and it is necessary to increase the support of banks to this industry.