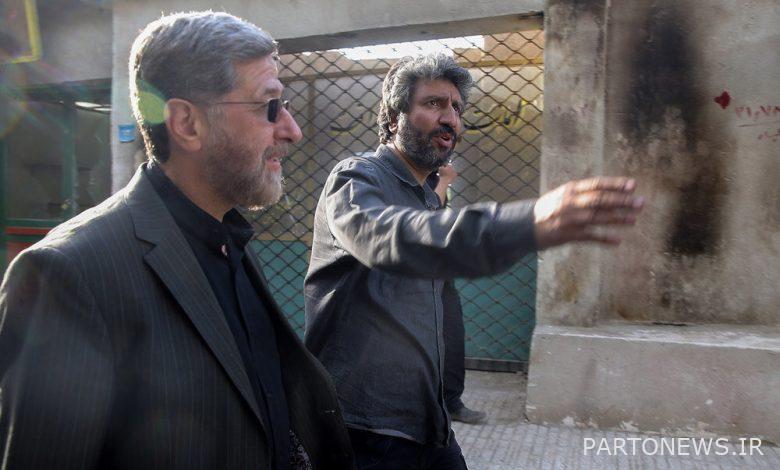 According to the Mehr news agency, quoting the information base of Sima, Hamid Shahabadi, the deputy director of Sima, went to Bustan Velayat on the last day of filming of "Najla 2" series in Tehran and talked to the actors and hardworking actors of the series being broadcast on Channel 3. He said God willing.
Director Khairullah Taghianipour, presenting a report on the production process of this series and the details of the completion of the work, told the deputy director of Sima: "We will go to Bandar Anzali with the film crew to record the final sequences of the series."
Shahabadi also had a telephone conversation with producer Saeed Saadi, who was recording scenes from the series with another group at the Nojeh barracks in Hamedan, and was briefed on their efforts.
During the visit, which was accompanied by Masoud Karimi, the head of the film and serial group of Channel 3, and Hamid Khajehnejad, the public relations manager of the deputy director of the Islamic Republic of Iran Television, a sequence was recorded in the presence of Shahabadi.
In this series, actors such as Azita Hajian, Hesam Manzoor, Mohya Dehghani and Melika Sharifinia, Mostafa Sasani, etc. play roles.
This series has been aired on Channel 3 since April 1, 1401 and will be on the network until the end of Ramadan.
Visiting the locations and buildings built for this project was the final program of the deputy director of Sima among the Najlais.
The deputy director of Sima then appeared a little further on at the location of the series "Hakm Roshd", which was filming. So far, about 1,170 minutes of this series have been filmed.
While listening to the report on the production process of this series from director Hassan Lafafian, he also talked to the actors and agents.
The problems of making police serials in the city due to their special needs were among the concerns of the agents who discussed with the deputy director of Sima.
The series, directed by Hassan Lafafian and based on a screenplay written by Saeed Nematullah, is currently in the final stages of filming.
Soraya Ghasemi, Mahlqa Bagheri, Shahin Taslimi, Mehrdad Ziaei and Azita Torkashvand, Alireza Mehran, Payam Ahmadinia are among the actors in this TV series.
The TV series "Hakm Roshd", produced by Mehdi Faraji, is a police and family melodrama that is produced in collaboration with the police and will soon be broadcast on the Se Sima network.