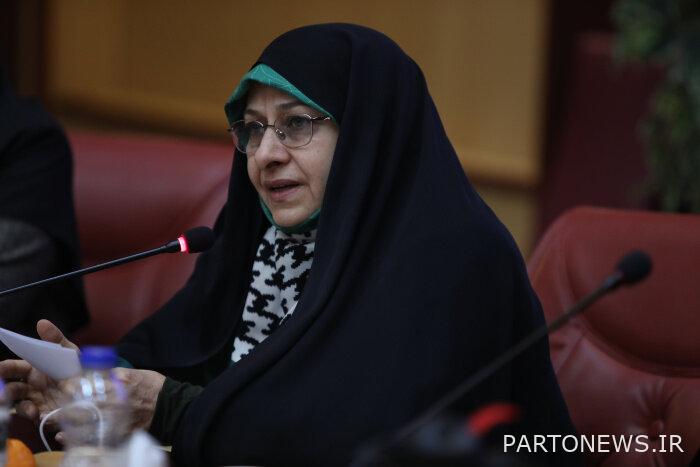 According to Mehr news agency, Ansieh Khazali, the vice president for women and family affairs, on the issue of "young population and increase having childrenHe stated: Today in the world, the biggest capital and power of a country is the population, which can inject thought, ideas and creativity into the society.
Referring to the trend of population decline in our country, he added: In recent years, we have seen a decrease in the fertility rate in the country, which should be taken seriously. Because the issue of population crisis is considered a serious danger for every country, while Iran is one of the top powers in the region. Also, among the neighboring countries, after Armenia, we see the lowest fertility rate, which is an alarm.
The Vice President for Women and Family Affairs noted that during his recent visit to Uzbekistan, the important issue of the family dimension was also raised, and with this common concern, they succeeded in increasing the fertility rate from 360,000 to one million people per year in the last four years. They mentioned that it shows that this is the basic issue of every country that should be invested in, and many neighboring countries and the region have overtaken us in this regard.
Dr. Khazali said: In the second step of the revolution, one of the most important capacities of the country was introduced by the supreme leader of the revolution, a young workforce capable of working, which can be promising that if this issue is not maintained, in the coming years, it will suffer the loss of the lack of young population and the forced entry of the workforce. We will be foreign to the country, so the open window of fertility, the peak of which is about five golden years, should be taken advantage of.
He continued: One of the blessings that exists in the country is the blessing of the sixties, which should be appreciated for this open window of fertility. sixty A village has been considered, which includes special facilities for marriage and employment, Kalaberg dowry and insurance facilities.
In his analysis of the causes and factors affecting the fertility rate, this university professor emphasized: The decrease in the fertility rate has various causes and these factors should not be summed up in the economic issue, because I believe that the main factor in the decrease in the country's fertility rate is a cultural issue and in super event Family Week has also tried to address this issue.
Khazali added: Let's appreciate the 60s and not let this open window of fertility, which is considered the great capital of the country, be neglected.