cultural and artistic
Music and Art
Spokesman of the Cultural Commission of the Parliament became the guest of the Tehran Symphony Orchestra / emphasis on supporting the magnificent works of music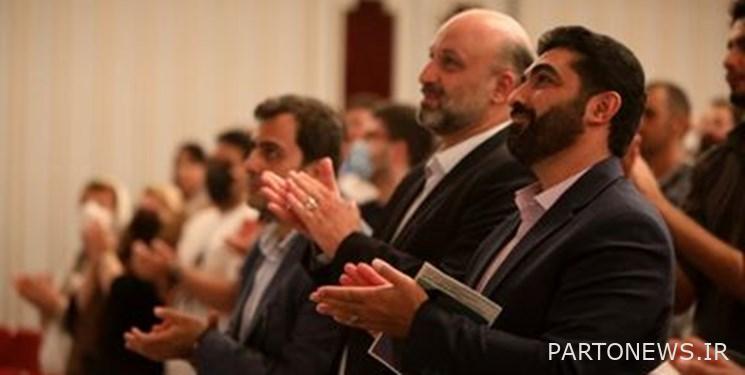 According to Fars, quoting the public relations and international affairs of the Roudaki Foundation, Ahmad Rastineh Hafshjani, spokesman for the Cultural Commission of the Islamic Consultative Assembly, was the guest of the Tehran Symphony Orchestra led by Nasir Heydarian at Vahdat Hall.
Rastineh said about this symphony orchestra concert: "Basically, paying attention to classical music and in addition to the original music of our country, such as Iranian instruments and songs, is a good capacity to introduce the magnificent music that we need."
He praised the holding of the Tehran Symphony Orchestra in Vahdat Hall and said: "Tonight, in order to see the situation of the Tehran Symphony Orchestra closely, I was present and fortunately I witnessed a very good and successful performance."
He added: "I think depicting the magnificent music and branches of original Iranian music in our country will reduce the impact of superficial works that have nothing to do with our culture." Therefore, it is necessary for our society to become more familiar with the genre of luxury music; We must also pay attention to the capacities and abilities of the artists of our country. This ability may be a piece of music that is beautifully played with the fingers of Iranian artists, and this ability should be introduced in society. Therefore, I believe that this performance was a good and effective work that was staged by the Roudaki Art and Cultural Foundation.
The member of the parliament's cultural commission added: "Basically, the culture complex has very interconnected components." The better we know the real needs of society, and the more we provide the platform for the promotion of pure cultural components to our people, the more we can take steps to improve our socio-cultural characteristics.
He added: "We need a synergy, cooperation and continuous inter-agency interaction; To the extent that our policymakers have a more accurate understanding of the arts in various dimensions and their role is better reflected in the social components of their mental image, they can also play a better role in helping to augment.
The Tehran Symphony Orchestra, led by Nasir Heydarian, took the stage at Vahdat Hall on the evening of the second and third of July.
End of message /
Suggest this for the front page