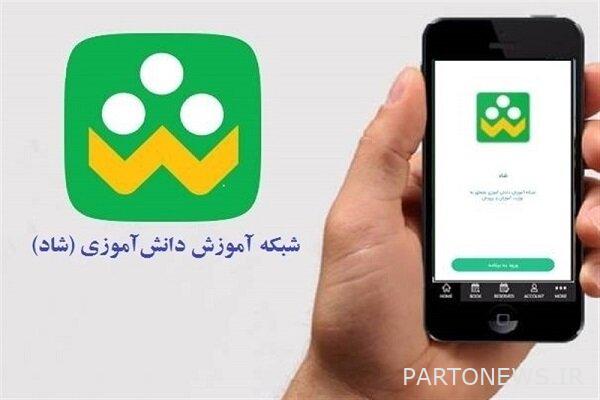 According to Mehr News Agency, the Ministry of Education in the network information channel Happy Published 10 tips for virtual education and the start of the school year for students and families, which are as follows:
1- Virtual education is not easy and if you really want to send your children to school and not get grades, you should monitor their regular attendance at classes.
2- You have not bought your teacher and the teacher is not obliged during holidays and hours Non-working Be accountable to you. He is also human and in the hours Non-administrative Has family responsibilities and problems. If Teacher He gives you the answer out of His grace and compassion, not his duty.
3- When sending a message to your teacher, address him with official words. It is true that you do not see her, but it is not your cousin to call her "baby".
4- The virtual class of the "Who is the smartest" contest is not. It is a place for learning and interaction. So do not sit next to your child to help him compete with other students. In addition to damaging his self-confidence, it also disrupts the learning process.
5. In virtual education, most teachers record their teaching videos. Save it somewhere so you can browse multiple times and not look for movies on exam night.
6- If you copy your exercises from others do The teacher does not hurt, but thinks that everyone has learned quickly Subject Next goes. If you cheat on exams, the teacher will not be harmed, only the statistics Acceptance It goes higher. If you answer the teacher's questions to your child, they do not reduce the teacher's salary, do not raise your child with fraud and lies. Let your child try, let his brain use, I promise to use the brain No side effects.
7- It has been determined that there are 32 different types of intelligence in human beings and our children must have more talent in one or more branches. Someone who does not have good mathematical intelligence may be successful in literature, art or sports. Put them under pressure Don't worryDo not humiliate, do not compare with others. let me Way Find themselves. Our world is a world of differences.
8- Exaggerated punishment and praise both to the same extent Disruptive Education. Encouragement should be commensurate with the type of activity, and sometimes we should allow our child to just enjoy his work and depend on our encouragement.
9. Some schools will ask you for a video of your child's education Take it To be the amount of their work in cyberspace. Personally, I disagree with this. The child is forced to film a flawless performance Defect Have. Some children by nature Introverted They are and are not interested in doing so, and such competitions only make them experience a sense of inadequacy and lagging behind others unnecessarily.
10. Depends on children like And do not make approval and spectators big and do not make them dramatic characters. Let them live their reality.
.