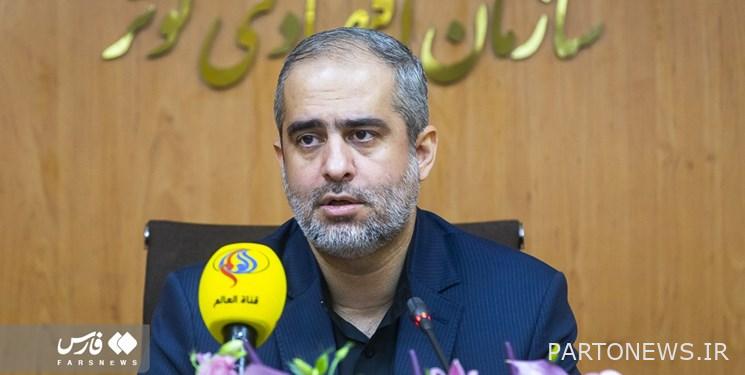 According to the Fars news agency, citing the public relations of Kausar Economic Organization, Nasser Fakhari said: "Lead economy" stands for "welfare", "intelligence", "innovation", "productivity" and "talent acquisition". From the beginning, we created an evaluation center in the field of talent search and we have a transparent system. We have called for each post; They have come from both inside and outside the organization, submitted resumes and announced their readiness. Resumes and records have been refined and selected people have entered the evaluation center. A round table was formed in the center, they were measured by six tools and finally the best people were selected; Therefore, the selection of our managers was through call and evaluation. We have tried to be really fair in the selection process.
He added: In the field of innovation, we have a knowledge-based institute that manages each company and has created an innovation center within some companies. Now "Jemco" company, which is the manufacturer of "Join" electric cars, has become a knowledge-based company. Our agricultural mechanization company has reverse-engineered and manufactured hatching machines for the first time in the country and has taken its monopoly from some big companies in the world. This company is becoming a knowledge-based company because it has done something for the first time.
Fakhari continued: "Prosperity has also been one of our components." We have seen prosperity for both employees and managers as well as for the society. At present, we have directed our services directly to the self-sacrificing community and taking care of their families or meeting their needs. Canadian veterans are those who, apart from limb defects and missing legs, also have no hips. Life is very difficult for them. There are about 38 Canadian veterans living in the country who have such injuries. We have allocated an amount so that they can be sent abroad and have hip and leg transplants. They can move on. The dream of Canadian veterans is to walk down the street, hold their grandson's hand and walk a few steps with him; The wish of a veteran who has been living like this for 40 years and has sacrificed himself for the revolution.
The Managing Director of Kausar Economic Organization stated: Kausar Economic Organization is trying until the Fajr decade and finally the end of this year in general in the field of administration, finance, production and commerce; To be smart, smartness is meant in a smart way, that is, it is not only electronic and transparent, but it makes decisions and intersections and shows bugs. It allows you to make decisions, watch the finished price and analyze the sensitivity. This system was designed by a team from Tehran University and is being implemented. One of our companies was selected as a pilot. Of course, the steps of this work are finished and it is spreading to other companies.
He continued: We have planned to unveil this system for the Fajr decade and announce that the entire economic organization of Kausar is being monitored and electronic and intelligent decision-making takes place in it. This was done by college kids.
Fakhari stated: Our companies also perform various activities in the field of innovation. There is a line of Iranian chicken that my colleagues are working on in one of the companies. In 2018, we were sanctioned in the field of chicken import. There was an old line in the country that was not fully productive. In the field of poultry, it is called "high conversion rate", which means it has a high grain consumption and the chicken that is produced is of medium size. There may be little interest in the market. In recent years, people have become accustomed to chickens with more weight; Not knowing that they have more fat, are hormonal and may have side effects. The Iranian line is not hormonal, has no fat in the tissue and is much more effective in maintaining health.
He said: Apart from smart building, which was our own initiative and we emphasized that it should be done; The rest is boiled from within the companies themselves. They have interacted with the university and academics, invited them and raised the issue; The university has also been established and is solving the problem in the field. The
CEO of Kausar Economic Organization said: Our plan was to sacrifice a basket of shares of all our companies in the name of the three lowest income deciles of the society. Justice has not been respected to a great extent in the self-sacrificing society. A part of this society has benefited more from blessings and some have not. Unfortunately, many of the families who did not benefit are martyred parents.
He continued: In fact, there have been people who have passed their age, were very oppressed, and have a lot of inhibitions. We have nothing higher than donating a child's life. He has donated his dearest person and part of his body, what should he get instead? For this reason, they have never sought service. Considering the limited resources, if those who have come have benefited and there is nothing left for those who have not come and are oppressed at home, we must go to these people and provide them with services. In the new management period of the Shahid Foundation, we are making a lot of efforts to reach out to such families; Those who did not come by themselves and today we are facing a livelihood challenge. Considering the current inflation in the country, these families suffer more and as I said, most of them are martyred parents. They have donated their loved ones and their dignity does not allow them to seek services. We have to go to them and we are doing it.
He added: We are also establishing a new production factory, specifically for these families; The production factory that we have a 10-year contract for this purpose is a highly productive sector and is considered the country's need. The country's agriculture is in dire need of this area and it is importing products. We establish this factory for the bottom three deciles of the selfless society.
Fakhari added: 100 percent of the shares will belong to these three lower deciles. We are on this path, but as I said, we are generally reducing our shareholding. The ones we want to take to the stock market include "Cotton and Oilseeds", "Zarbal", "Dizbad" and "Jemco". They happen to be among our most profitable companies that are preparing to go public.
He stated: The stock exchange organization has taken precautions so that no new supply happens in recent days. Also, the input price has increased and they want to see how the effects of the input price change will be in these companies. For this reason, it has been delayed a bit, otherwise we would have supplied it in the first half of the year. They are ready to be offered now, and we will do this whenever the stock market or OTC allows it. In addition, the share related to the lower three deciles will be reserved for them. We only supply the upper part.
end of message/
You can edit this article

Suggest this article for the first page