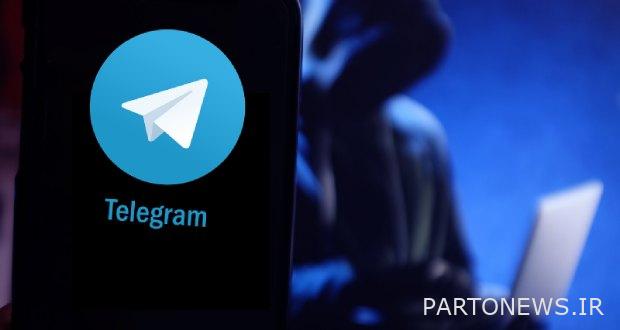 Posted by: Moin Karimi 27 September 1400 at 19:19
Hackers and cybercriminals use the Telegram app to buy and sell stolen data because of the high security and strong encryption of messages.

There are several messaging apps that provide encrypted communication between users to maximize privacy. However, some of these programs are used by criminals and terrorists for illegitimate purposes. The Telegram messaging app has become a hub for cybercriminals to buy, sell and share stolen data.
Telegram messaging application; The right option for hackers
A new report has been released claiming that Telegram has become an alternative to the Dark Web. Details of the illegal use of the telegram were obtained by a group of researchers called Cyberint in collaboration with the Financial Times. This research demonstrates the growing network of hackers sharing information that leaks information and shares other resources.
The report shows that data is shared on channels that sometimes have tens of thousands of subscribers. This tool is the first choice of cybercriminals because of its ease of use and easy rules. Cybering researchers say hackers' use of the Telegram messaging app has grown by 100 percent.
Very strong encryption is the most important reason for criminals to use these messengers; Because it protects them from facing the law. These users migrated to Telegram after the change of WhatsApp privacy policy earlier this year. Telegram allows its users to share their messages with their subscribers using channels, while it is not possible to create a channel on WhatsApp.
Users are also able to create private and public groups that are very easy to access. While Telegram apparently receives a lot of traffic from cybercriminals, the app has more than 500 million monthly active users, and the number of app downloads has exceeded 1 billion. Increasing use of hackers and other criminals is putting more pressure on Telegram to improve the management of its messenger to deal with these users. Telegram is headquartered in Dubai and is planning an IPO in the future.