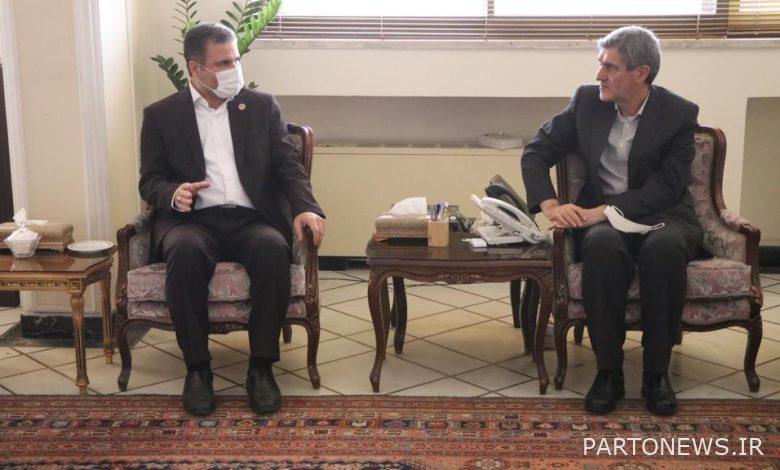 According to the financial news report, quoted by Iran Insurance Public Relations, Hassan Sharifi, Chairman of the Board of Directors and Managing Director of Iran Insurance, met and talked with Fars Governor Dr. Mohammad Hadi Imanieh during his trip to Fars Province.
In this meeting, Hassan Sharifi, referring to the facilities, capacities, duties and actions of Iran's insurance to expand insurance culture and services in Fars province, called for more interaction and cooperation with the officials of this province in various fields.
Mohammad Hadi Imanieh, while welcoming, considered Iran's insurance services in this province worthy of recognition and emphasized on the expansion of these services.
CEO of Iran Insurance met with the big insurers of Fars province
Hassan Sharifi, Chairman of the Board of Directors and CEO of Iran Insurance, met and discussed with the managers of these large industrial and production units during a one-day trip to Fars province, attending Dafran companies (truck manufacturer) and Shayan Diesel Sanat Pars.
In these meetings, which were held with a group of technical and staff managers, after hearing the opinions and views of insurers, Hassan Sharifi, referring to Iran's insurance capabilities in providing unique services to large insurers, stated: Serving Investors and entrepreneurs are a great honor for Iran insurance. Supporting various plans and capitals of people and economic enterprises will definitely provide peace of mind and mental security for investment in the country.
The managing director of Iran Insurance emphasized: Our colleagues in Iran Insurance always try to get the maximum satisfaction of customers and insurers by providing high-quality services.
It should be noted that the managing director of Iran Insurance visits the provinces with the aim of removing obstacles and speeding up the process of providing services to policyholders, by attending the production centers and offices of the policyholders, he meets and talks closely with the managers and technical officials of the production units.