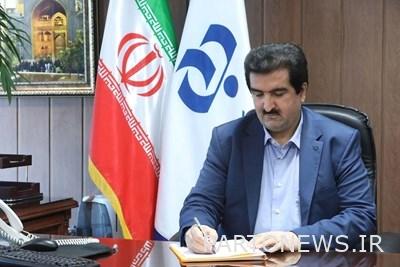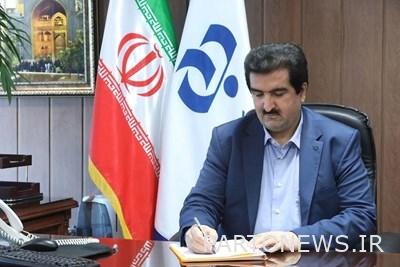 Published: Thursday 12 June 1401 – 14:41
133 hits
News ID: 19747
Commemorating the martyrs of the bloody uprising of June 6th
Monetary Financial News – Ismail Allahgani, CEO of the Workers' Welfare Bank, sent a message of condolences on the anniversary of the death of the Supreme Leader of the Islamic Revolution of Iran, Imam Khomeini, and the 15th of Khordad.
Ismail LalganiCEO Workers' Welfare Bank In a message on the anniversary of the death of the Supreme Leader of the Islamic Revolution of Iran, he expressed his condolences to Imam Khomeini and the 15th of Khordad.
According to public relations Workers' Welfare BankThe text of the message is as follows:
The 14th of Khordad is a reminder of the great pain and tragedy that affected the soul of the Iranian nation. A nation that sat in mourning for the Imam and Muqtada and with a sorrowful heart and weeping eyes drove that great and transcendent soul to its eternal home.
We are talking about a great man who penetrated the hearts of Iranians with his thoughts and ideas and with his unparalleled power of leadership and wise planning, marked the greatest revolution of the century. A revolution that was beyond all the analysis and interpretation of the commentators and aroused the astonishment and admiration of the world. A revolution that is forever associated with the name of Khomeini the Great and his name and memory will never be forgotten.
Also, June 6, although a great tragedy and a group of zealous men and women were martyred, but the beginning of the Islamic Movement of Iran and a turning point in the history of the Islamic Iran movement that the bloodshed from that event and subsequent events Marked the glorious Islamic Revolution.
While condoling the anniversary of this great tragedy, we cherish the names and memories of the martyrs and the Imam of the martyrs, and we are committed to taking a step in the glorious path drawn by those nobles to achieve the lofty goals of the Islamic Revolution.
اسماعیل للـه گانی

Labels :
unavailable