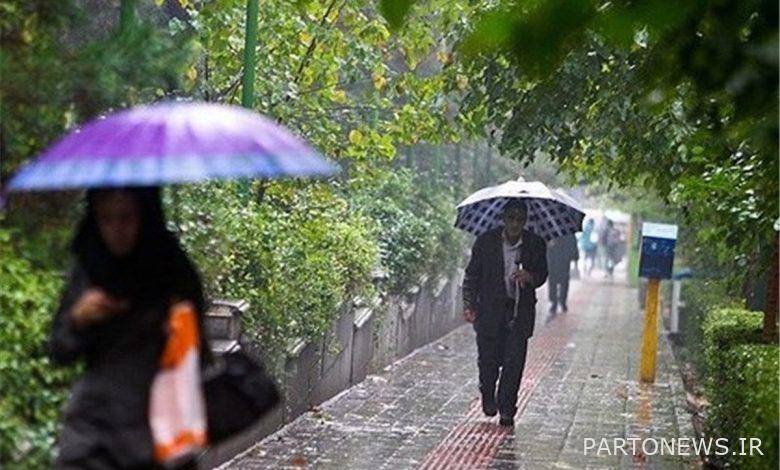 According to Moj News Agency, Fariba Gudarzi, an expert of the Meteorological Organization, announced the weather conditions today, Saturday, November 21st, and said: In areas of Khuzestan, Lorestan, Ilam, South Hamedan, Central, Kermanshah, Chaharmahal and Bakhtiari, Kohgiluyeh and Boyer Ahmad, in the northern part of Fars. , Isfahan, Yazd, North Kerman, Razavi Khorasan and South Khorasan, showers and thunderstorms and temporary strong winds will occur.
The expert of the Meteorological Organization continued: In Gilan, Mazandaran, Golestan, North Khorasan and the heights of Tehran and Semnan, it is also raining and sometimes wind blow We will witness and tomorrow these rains will continue in the south of Yazd, Kerman, north and east of Fars and the southwest heights of Isfahan.
He added: Scattered rains are also expected in Golestan, Razavi Khorasan and North Khorasan tomorrow.
Read more:
Air quality in Tehran reached 132 on November 21, 1401
According to Guderzi, the intensity of the rains for today in the east and northeast of Khuzestan, southeast of Lorestan, Chaharmahal and Bakhtiari, Kohgiluyeh and Boyerahmad, and west and south of Isfahan is at the level of orange warning, and it has caused rivers to flow, roads to be flooded and the water level to rise. The water of the rivers is in these areas.
The expert of the Meteorological Organization pointed out: Today and tomorrow in Tehran and Karaj, the air is polluted, this condition is aggravated in high traffic areas and the air condition will be unhealthy for sensitive groups.
Guderzi said: Today, the waters of the Caspian Sea and the north of the Persian Gulf, and tomorrow and the day after tomorrow, the Caspian Sea, the Persian Gulf, and the Strait of Hormuz are predicted to be rough and turbulent.
He declared the cities of Dehgolan and Hazarkanian in Kurdistan province as the coldest places in the country with a minimum temperature of minus 3 degrees and said: In Minab and Parsian in Hormozgan province, the maximum temperature reached 36 degrees above zero and became the hottest places in the country.
The expert of the Meteorological Organization predicted the atmospheric condition of Tehran along with local fog and in some hours the increase of clouds and scattered rains and said: the maximum temperature of the capital will reach 10 degrees above zero.