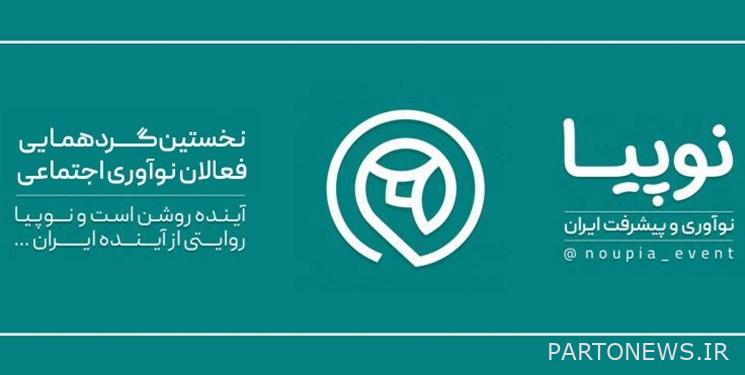 Mohammad Mohsen Dubashi, CEO of the Progress Headquarters and Chairman of the New Policy Council, told reporters about the event: "The first gathering of social innovation activists intends to be an environment for gathering social innovation activists from different parts of the country." Activists who are active in various subjects and independently and popularly or in the context of government or academic institutions and organizations in the field of social innovation.
Dubashi further stated: In its first year of implementation, Nupia has the greatest focus on unveiling the concept of social innovation so that the Iranian society, after ten years of entering this concept into the intellectual and academic space, is more familiar with this phenomenon and its functions and facilities. Be.
Mohsen Denivi; Nopia Content Secretary also said that basic technology innovations, which are more focused on job creation, production of goods, services and wealth creation, and have grown significantly in the country over the past two decades, and especially in the last ten years, have led to the creation of companies. Emerging and ecosystem development of knowledge-based companies.
Denivi added: "In such circumstances, talking about social innovation, which is more focused on fulfilling social responsibility and people being consistent in solving social and cultural problems, can be a good opportunity for this path and approach in Iran."
Dr. Mohsen Denivi emphasized: Social innovation activists also use technology, especially information and communication technology, as well as artificial intelligence and social networks, and pay attention to the issues of financing their activities and even wealth creation along with problem solving and social responsibility. But they differ from the country's startup ecosystem in that the main emphasis is not on wealth creation and technology development; Rather, it seeks to solve social problems through social solutions and by creating an atmosphere of public participation.
In the end, Mohsen Denivi stated: Focusing on solving social problems through social solutions is a prominent feature of social innovation and social technologies and basic people.
Mohammad Heydari; The executive secretary of this event also said: Nupia event will be held on July 21, 1401 and in the first months of the new century in Charso Cinema Campus in Tehran.
It is worth mentioning that in the last days of 1400, the Nupia emblem and its poster were unveiled.
End of message / T70
Suggest this for the front page