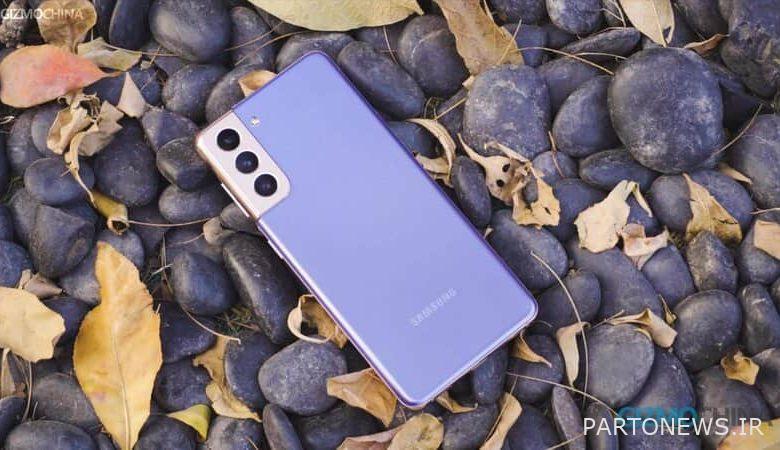 The Galaxy S22 series will not be available until the first quarter of 2022, but the disclosure of information about the phones in this series is still ongoing. The next generation of Samsung S22 flagships will come with some changes, some of which are good, and some of which will make some users unhappy with them, such as this new information that has just been released. Be with Chicago.
Many fans of the brand were pleased that the Samsung Galaxy S20 was introduced with a 4,000 mAh battery capacity, which was a significant upgrade over the 3400 mAh battery in its predecessor, the Galaxy S10. The Galaxy S20 series phones also support 25 watts faster charging. A new revelation shows that Samsung intends to reduce the battery capacity of the Galaxy S22 again.
According to the Dutch blog Galaxy Club, they have found that the Samsung Galaxy S22 will have a battery capacity of 3590 mAh, which is less than the nominal capacity of 3880 mAh Galaxy S21. Given the typical 4,000mAh battery capacity of the Galaxy S20, the capacity of the standard version of the Galaxy S22 will be around 3,700mAh.
Less battery capacity sounds like bad news, but a previous report revealed that the original S22 series has a smaller 6.06-inch display that should have FHD + resolution. The Galaxy S20 and S21 have 6.1-inch QHD + and 6.2-inch FHD + screens, respectively. The Galaxy S22 Plus will also have a smaller 4500 mAh battery, which is about 300 mAh less than the Galaxy S21 Plus' 4800 mAh. As previously mentioned, the screen of the Galaxy S 22 Plus will be smaller and 6.55 inches compared to the 6.7-inch screen of the Galaxy S21 Plus.
In related news, Chinese revealer Ice Universe tweeted that the Galaxy S22 Ultra supports fast charging 45 watts 10 volts 4.5 amps. Considering that Samsung launched the Galaxy S21 Ultra with 25-watt fast charging support instead of the 45-watt charging support found in the Galaxy S20 Ultra, now we have to use the 45-watt fast charge for the Galaxy S22 Ultra is good news for fans of the ultra version of this brand.
The Galaxy S22 Ultra will be available with the same screen size as the 6.8-inch S21 Ultra. It will also maintain a 45-watt battery capacity at next year's release.