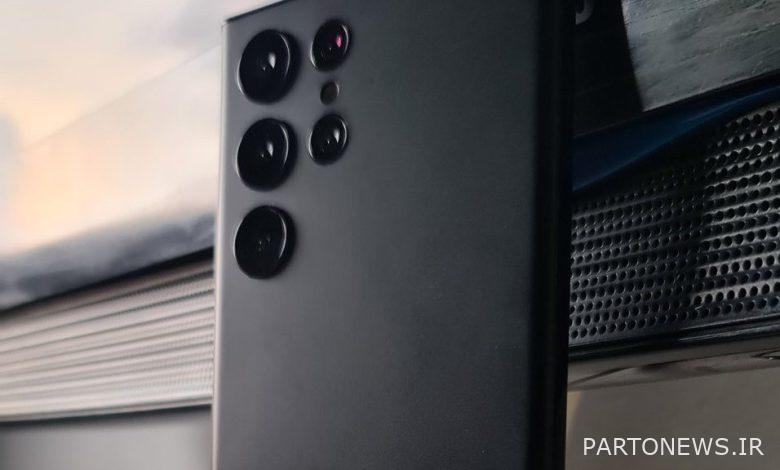 The Galaxy S22 series will probably be introduced in February 2022, and now a lot of information is available about the three members of this family. Now, some new images of the replica of the Galaxy S22 Ultra have been revealed, which show the glory of Samsung's most powerful future flagship.
A user named hypark22 On Twitter, he shared pictures of the black model of the Galaxy S22 Ultra. Although the source of these images does not mention that this device is a replica, but it seems that we are facing the future flagship replica of Samsung and we can see the attractive details of the device on it. This year, the Korean giant has gone beyond the camera module in the Ultra model and instead has chosen a new design similar to the LG Volt. In this design, no background is seen under the camera lens and the lenses are located directly on the body.
Possible specifications of Galaxy S22 Ultra
The Galaxy S22 Ultra has a rectangular body, reminiscent of the famous design of the Galaxy Note series. In general, this phone is very similar to the Galaxy Note 20 Ultra, and some rumors even said that Samsung will probably introduce it as the Galaxy S22 Note. On the front of the device is the Infinity-O display, which has very few bezels.
For the first time, this phone will have a place for holding the S Pen at the bottom of the body, so that pen fans will find it easier to use this attractive tool. The USB-C port can also be seen at the bottom of the device. The S22 Ultra rear cover with its matte design does not allow fingerprints to remain on the body.
The Samsung flagship will likely be available in black, red, dark green and white. The phone will have a 6.8-inch display with a refresh rate of 120 Hz, HDR10 +, stereo speakers and IP68 standard. The beating heart of the device, depending on the target market, could be the Exynos 2200 or the 1st generation Snapdragon 8.
According to reports, we have to wait for a new 108-megapixel camera on this phone, which captures more details with the help of artificial intelligence. It will also feature a 12-megapixel ultra-wide camera, two 10-megapixel telephoto cameras with 3x and 10x optical zoom, and a 40-megapixel selfie camera.