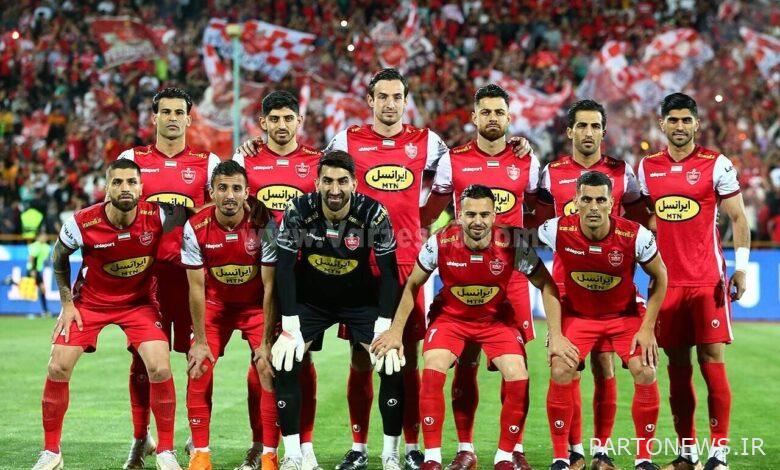 According to the report of Economy Online, quoted by ISNA, Pikan and Persepolis met today (Thursday) in the framework of the sixth week of the Premier Football League at 16:50 at the Sardar Azadegan Stadium in Qazvin. it ended
With this victory, Persepolis gained 15 points and temporarily reached the top of the Premier League standings. Pikan ranked ninth with 6 points.
Pikan 1 – Persepolis 3
Time: 16:50
Location: Qazvin Sardar Azadegan Stadium
Goals: Shahab Zahedi in the 11th, 72nd and 80th minutes for Persepolis and Hamed Pakdel in the 46th minute for Pikan.
Yellow card: Farshad Faraji from Persepolis
Red card: –
Arrow composition: Mohammad Naseri, Iman Akbari, Daniyal Jahanbakhsh, Amir Hossein Sedki (45- Hamed Pakdel), Ali Akbar Ranjbar, Amir Taher (45- Mohammad Aslani), Mansour Bagheri (83- Ibrahim Salehi), Mojtabi Haqdoost (66- Reza Ghandipour), Saman Nariman Jehan, Mohammad Javad Azadeh, Mehrdad Bayrami.
Persepolis composition: Alireza Biranvand, Georgi Golsiani, Farshad Faraji, Daniyal Esmailifar (3+90-Alireza Babaei), Ali Nemati, Masoud Rigi, Soroush Rafiei (81-Sina Asadbeigi), Milad Sorgi, Saeed Sadeghi (81-Vahdat Hananov), Mohammad Omri ( 3+90- Mehdi Torabi), Shahab Zahedi (89- Nabil Bahoui).