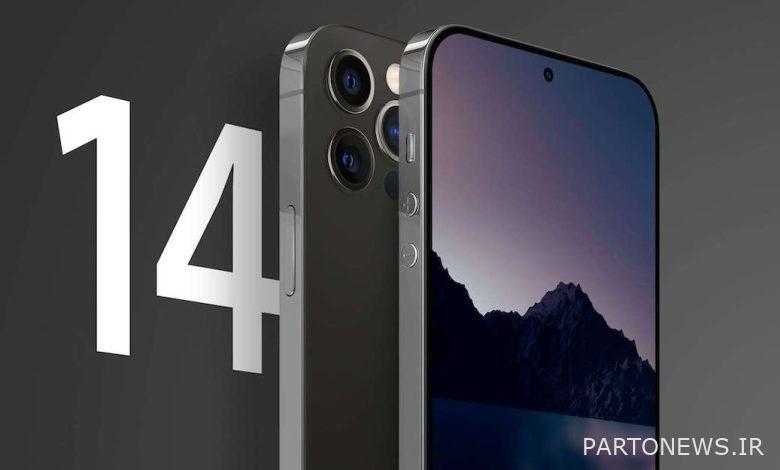 Apple is likely to remove the notch from the top of the iPhone 14 screen next year and use a small hole for a selfie camera instead. In addition, it has been said that we should expect a new iPhone SE with support for 5G communications.
Bloomberg correspondent Mark Gormann in a new report on his predictions For the year 2022 Has announced. He says Apple will drastically change the design of some iPhone 14 models next year. Apple fans are finally getting to their usual request to remove the notch and can expect a small hole for the selfie camera.
However, using the hole means that Apple will not be able to place all of the True Depth camera arrays directly on top of the screen in front of the user's face. So we have to wait for a new system to use Face ID on iPhone 14. This system can be placed under the screen and perform its tasks invisibly.
IPhone 14 can have higher camera resolution
The idea of ​​using the hole at the top of the screen was previously seen in The Elec's December report and in Ming-Chi Koo's March note last year. Gorman goes on to predict the possibility of removing the protrusion of the iPhone's rear camera module. In addition, it is said that the resolution of the camera can increase from 12 megapixels to 48 megapixels.
The iPhone 14 will probably have a model with a titanium body, and there is even a chance that it will come to market without any ports and without a SIM card slot.
Gorman also made a small reference to the next iPhone SE, saying that Apple wants to bring 5G support to the device. According to a previous report, this phone will probably have a 4.7-inch Retina HD display and an LCD panel, making it Apple's latest product with this old panel. It is also said that the home button and fingerprint sensor are also installed in this device.