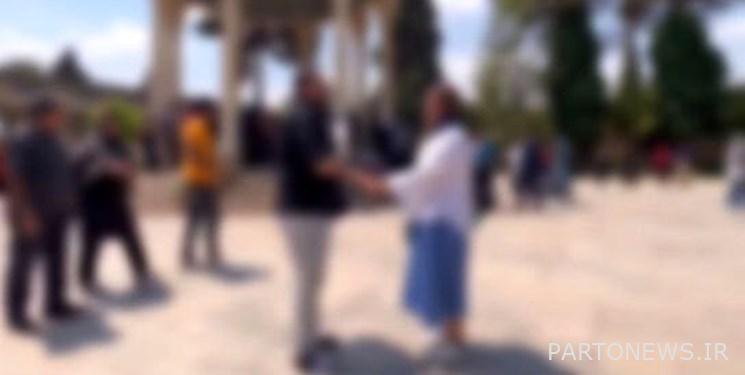 According to Fars news agency, Seyyed Ezzatullah Zarghami, the Minister of Cultural Heritage, Tourism and Handicrafts, today, on the sidelines of the government delegation meeting with reporters, referring to the arrest of the management of Hafez Tomb after the recent video broadcast in cyberspace, said: Mrs. Adhami is a good colleague, an expert. Our expert, committed and faithful man was released on bail this morning after two nights of detention.
He clarified: This issue was discussed in the government, the values ​​of Ms. Adhami, the director of the Hafeziya Collection, are clear to us, but if any behavior contrary to the culture and social principles of the people is carried out in a place that has a relationship with government departments, according to the law, it should be done. Administrative violations that have a legal status should be investigated in the board and a decision should be made if it is true.
Zarghami added: The arrest of a worthy manager who was praised by the ministry and the government a week ago and broke the record of all visits during Nowruz trips, from Nowruz travelers to Ihya nights, who organized a different work because of an incident. It is done in a place within a few minutes, it should not have been done. While he immediately announces the actions related to this incident.
The Minister of Cultural Heritage stated: With the procedure that Mr. Ejei and Mr. President have, they certainly do not agree with the arrest in this sense, and we made a lot of efforts regarding this issue and protested and pursued legal action.
He reminded: I thank Mr. Esmaili, the head of the presidential office, the minister of interior, and the minister of justice, who followed up on the issue yesterday, moment by moment, so that Mrs. Adham would be released.
Zarghami pointed out: I hope that in such cases, if similar events happen, we will use better and less expensive routes that the enemy will not abuse.
end of message/
You can edit this article

Suggest this article for the first page