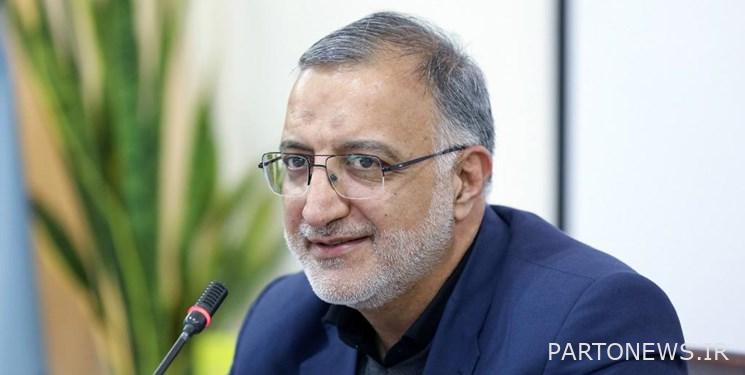 According to the Fars News Agency's urban correspondent, the mayor of Tehran visited the civil engineering workshops of the route and some stations in the middle section of Tehran Metro Line 6 this Thursday morning.
In this ceremony, which was attended by the CEO of Bank Shahr and the CEO of Mapna, the Mayor of Tehran closely monitored the latest situation of civil operations in 10 km of the middle section of Line 6 and 4 stations on the verge of operation of "Kargar", "Martyrs of the 7th of Tir", "Square". Hazrat Valiasr (AS) and "Shiraz Spring".
At the end of the visit, the Mayor of Tehran emphasized that the completion of Metro Line 6 is one of the main priorities of Tehran Municipality, and said: The opening of the remaining stations of Line 6 will not only bring the efficiency of this line to the expected level in the initial design, but also Intersection will enhance the usefulness of the subway network.
Zakani added: "We hope that with the cooperation of friends in Bank Shahr and the engineering capacity of Mapna Complex, with the required financing, at least 8 stations from the middle stations of Line 6 will be put into operation and serve the honorable citizens by the end of this year."
Zakani, the mayor of Tehran, along with a group of deputies and senior managers of the metro, also visited the all-Iranian capabilities of the Mapna complex in the metro area.
During the visit of the Mayor of Tehran to the factories and different parts of Mapna Company, the various and extensive capabilities and capacities of this prominent industrial-scientific complex in the country and the Middle East, which were related to urban management missions, were examined in the field.
Also, issues such as the start of the first section of Line 11 (one of the new metro lines), the production of 210 subway cars, the construction of Dolatabad terminal on Line 6, etc. were discussed as joint projects of Tehran Municipality and Mapna Company.
End of message /
Suggest this for the front page