bourse
Economical
The most important news of listed companies / Important news for "Famli" shareholders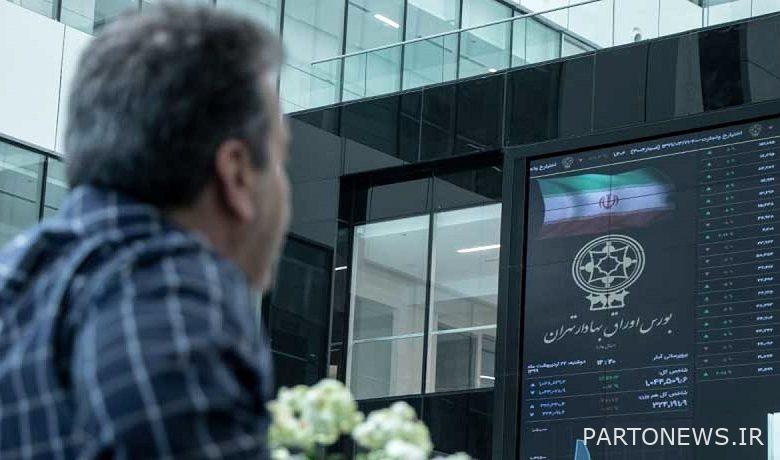 According to Tejarat News, last week the stock market faced a decline in the index and reached the channel of one million and 488 thousand units. The homogeneous index also fell in all the days of the last week, and this showed the unbalanced and negative trend of small market groups. What is the most important corporate news for the stock market today?
The CEO of Mobarakeh Steel of Isfahan said: Most of the products of Mobarakeh Steel Company reach the final consumer and our effort is not to disturb the market. Mobarakeh Steel Company has provided nearly 17,000 billion tomans of credit to customers; In other words, with the sale of credit and the opening of domestic LCs by banks for three months, we made it possible for producers to buy goods from us and turn them into final products, sell them and make a profit, and this is an honor for Mobarakeh Steel Company. Is in support of the country's industries has established this credit for customers to turn the wheel of industry.
– Famli CEO announced: A great change is ahead in Varzeqan region. Saad Mohammadi made this statement at the signing ceremony of the contract "Construction of a copper cathode production plant in Sungun copper complex" with Khatam al-Anbia base. has done. Discoveries are scientifically based on the latest achievements of the world using intelligent super-electronic systems, and the copper company uses this technique for exploration in all parts of the country.
Dividends and capital increase for scholarships
_ Tourism Bank Company in the annual general assembly of the company distributed a profit of one rial per share.
Takado Company (Wakado) in the extraordinary general assembly proposed a capital increase of 125.42% in the amount of 100 billion Tomans. Raising capital and gifts is from the current claims of shareholders and brings cash and accumulated profits in order to participate in raising the capital of subsidiaries.
Mehram Production Company (Ghamhara) distributed a profit of 412 Rials per share of the company in the annual general assembly of this company. The net profit (loss) of this company is 83 billion Tomans and the accumulated profit (loss) of this company is 92 Rials.
– Nili Sanat Kerman Production Company (Ghanili) increases its capital by 300% from the place of receivables and brings cash in the amount of 30 billion Tomans.
Read the latest stock market news on the Trade News page.