International
Iran
The Parliament of the Republic of Azerbaijan approved the opening of the embassy in Tel Aviv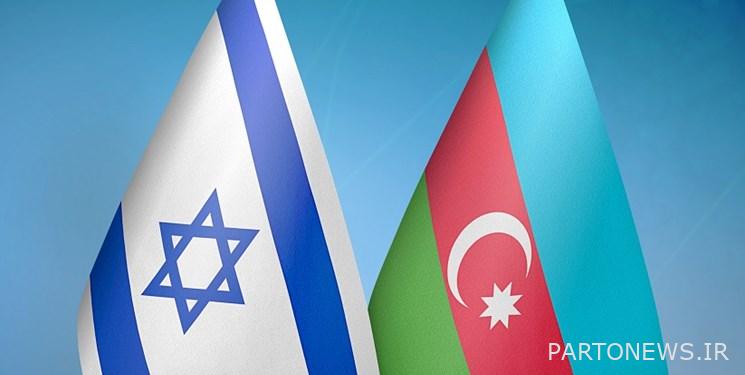 According to Fars News Agency International Group, after the reports about the various cooperations of the government of the Republic of Azerbaijan with the Provisional Zionist regime, now there is news of the improvement of diplomatic relations between the two sides.
Today (Friday), in an anti-Islamic, anti-human and anti-Palestinian cause, the Baku Parliament approved the plan to open an embassy in Tel Aviv located in occupied Palestine.
During the past three decades, the Republic of Azerbaijan has had diplomatic relations with the child-killing Zionist regime and buys most of its weapons and military equipment from this regime.
According to the newspaperJerusalem Post", this embassy, ​​whose construction work has been going on for the past few months, is to be opened in Tel Aviv – where Baku currently has a tourism office and a trade representative office.
"Yair Lapid", the prime minister of the Zionist regime, who is passing his last days in this position, welcomed this decision of the parliament of Baku, and said that the Republic of Azerbaijan is an "important partner" of this regime and one of the largest places of settlement of Jews in Muslim countries.
Lapid issued a statement stating: "Historical decision [باکو] To open the embassy, ​​it shows the depth of the relations between the two sides. This action is the result of Israel's efforts to create a strong diplomatic bridge with the Islamic world.
It was in July of this year that "Rashad Nabif", the Minister of Digital Development and Transport of Azerbaijan, during a business trip to occupied Palestine, signed agreements in the field of cyber security, air transportation and facilitating the presence of Zionists in the Republic of Azerbaijan.
After that, in October of this year, the Zionist media reported that this regime would establish temporary refugee camps in the Republic of Azerbaijan under the pretext of helping the Jews living in Russia and moving them out of this country, and for this, it would give 25 million dollars to the government of Baku. .
A few days ago, the President of the Republic of Azerbaijan Ilham Aliyev agreed to the agreement to establish air communications between Baku and the Zionist Provisional Regime. (More details)
end of message
You can edit this article

Suggest this article for the first page