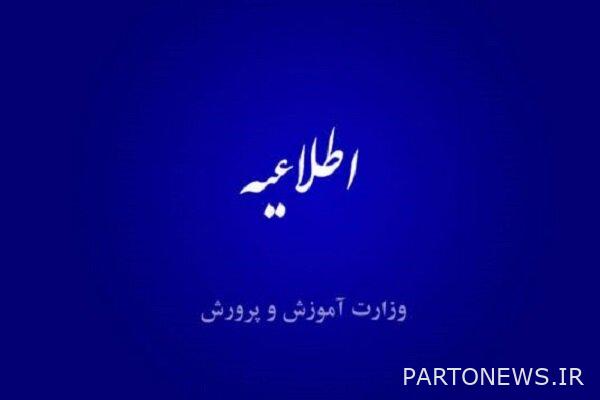 According to Mehr News Agency, the Information and Public Relations Department of the General Department of Education of Tehran Province announced in an announcement: on March 28, 1401 work Pashabadi A student of Kurdistan origin living in Qods city was examined by doctors at Milad Hospital in Tehran due to boredom and heartache and was hospitalized due to intestinal complications.
After hospitalization, kidney failure worsened Complications Sickness work and after about 20 days, unfortunately on April 18, 1402 work Aziz dies in the hospital.
According to this report, most of the hospitalization days work It was during Nowruz holiday and according to the available documents, Fr work Also, on April 14th, at the same time as the in-person activities of the schools started, in a contact with the school officials, he said that the reason for his child's absence was illness and followed up on his homework.
It should be noted that there were no reports of lethargy among the students of Shahid Alami High School in Qods city on 28th and 27th of March and the days before that.
Mehr news agency in Social Networks follow