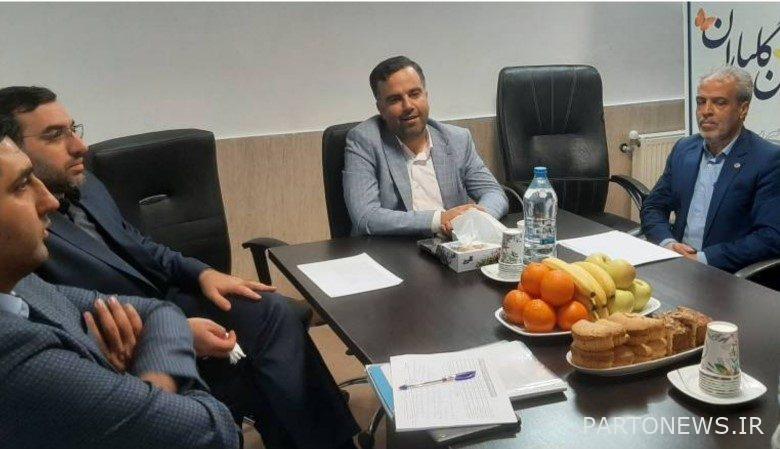 According to the financial news report, citing the public relations of Mihan Insurance, Sheikh Al-Islami, the CEO of Mihan Insurance among the employees and representatives of these branches, while honoring the memory of martyr Haj Qassem Soleimani and his comrades; He said that Martyr Soleimani has drawn and clarified the path for us and we will always walk on this path.
Shaykh al-Islami expressed his satisfaction with the success and honor of being present near the royal court of Saman al-Hajj, Hazrat Ali bin Musa al-Reza (a.s.) and appreciated the efforts and efforts of Bimah Mihan colleagues. He said that in order to restore the status of the country's insurance, past efforts and plans are no longer enough, and with the help of Imam Rauf, we must see the vision of things stronger than in the past and make scientific thinking and practical and experimental support the source of our efforts and movements. .
He explained the future policies and plans of the Homeland Insurance; He said that we should advance the affairs of the company with proper planning and effort and perseverance, and by optimally using the potential insurance capacity of the provinces, we can provide the field for the growth and excellence of the country's insurance by providing optimal services to the policyholders and gaining their satisfaction, more than in the past. .
Referring to the important position of the sales network in the insurance industry and their prominent role in the success and promotion of the insurance company, the CEO of Mihan Insurance announced the increase in the quality and quantity of the sales network as one of the educational priorities in Mihan Insurance and said the role of branch and network employees Sales is decisive and vital in the success and progress of this group, and it is natural that the knowledge, technical abilities and motivations of these people are very effective to advance the work and double the importance of human resources.
He considered it necessary to clarify relations with insurance representatives and said: This guarantees their loyalty in the long term and improves responsibility, productivity and efficiency, and they can interact, coordinate and change by creating and strengthening the scope of communication. attitude towards marketing and identify the current needs of society.
During these visits, which were attended by Mohsen Moghadam, the director of human capital and support, and Syed Jamtabi Karimi, the director of branches and representatives, the colleagues of the branches and representatives expressed their concerns and wishes to improve their performance, and after hearing their words, the CEO gave the necessary guidelines. presented to colleagues in different departments.